My poinsettia is now over 5 feet tall, I bought it as a small Xmas plant five years ago. A tin of bake beans included for perspective. #GardenersWorld #houseplants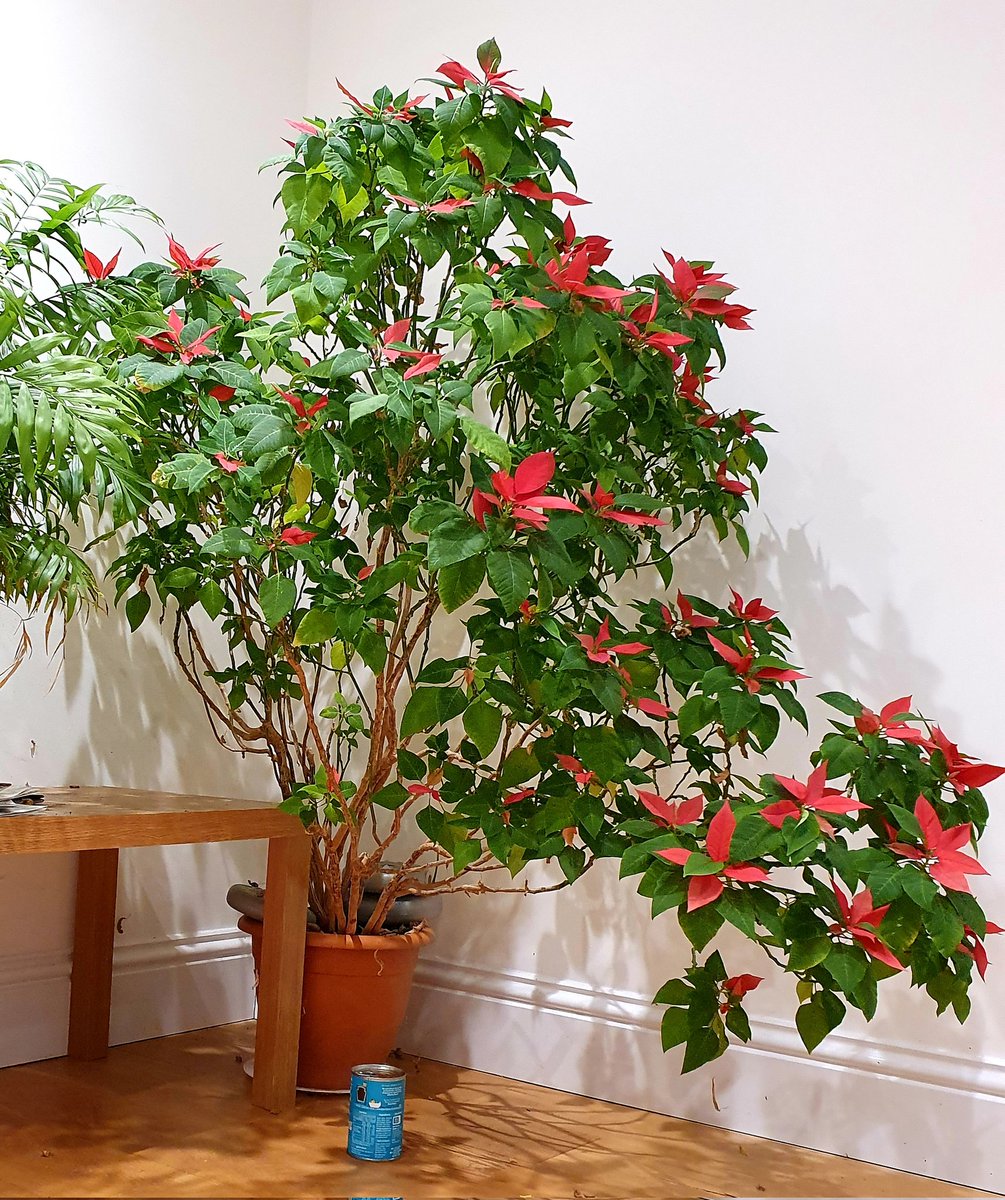 @bigderm Hello Just wanted to ask my poinsettia over 3yrs is still going but have noticed few Red Petals are falling everyday am i watering to much would like your advice Thanking you
@2021Hamida It is quite natural for the red petals to fall and the plant to turn fully green in the summer. As long as the leaves that have fallen are replaced by new leaves you do not have an issue. If it's losing leaves I think inconsistent temperature could be an issue or over watering.
@bigderm Awww Thank you for your Advice I hope yours is doing fine ?
@2021Hamida Its still doing well thanks, though mainly green at this time of year.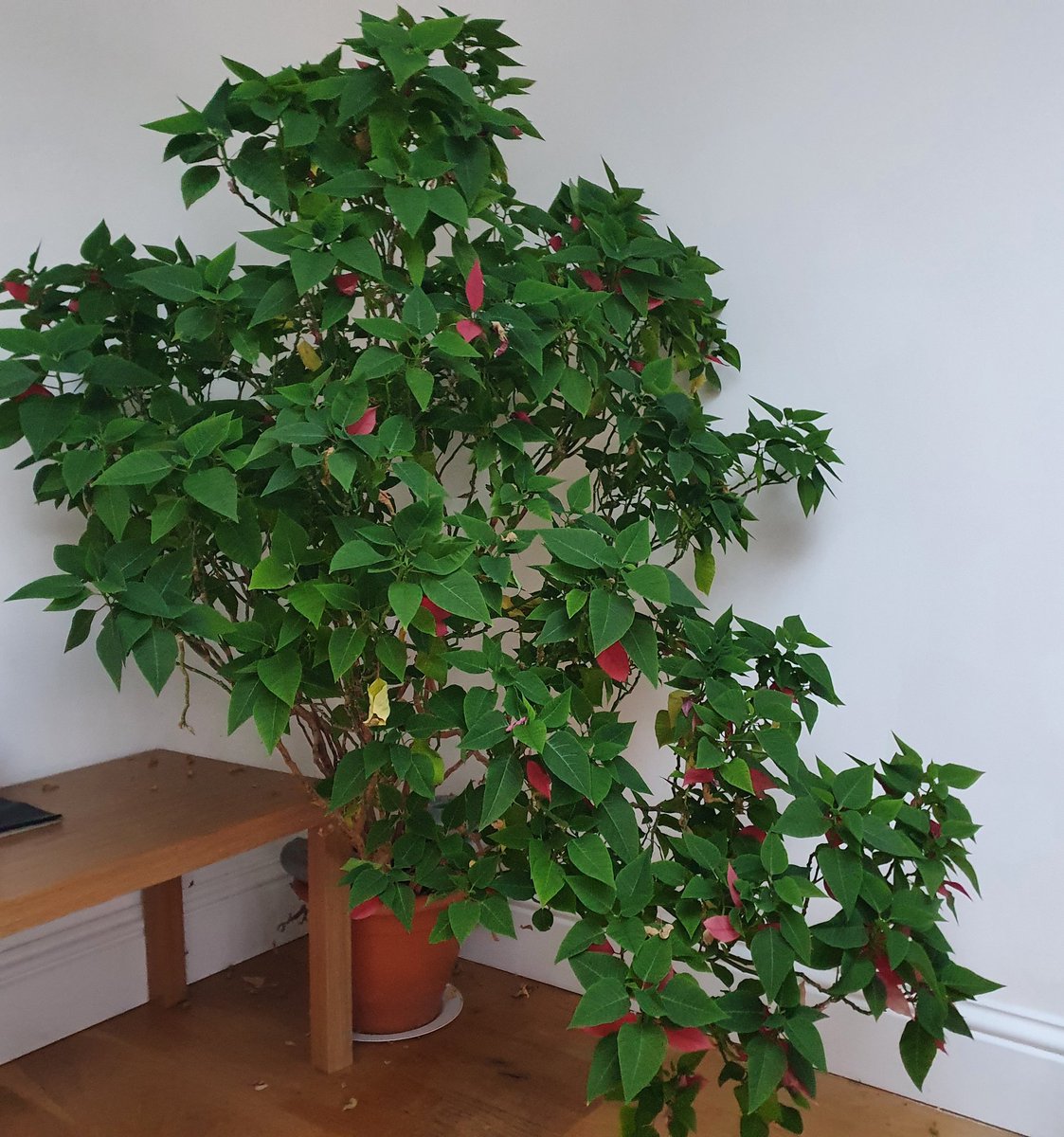 @bigderm Awww Mines small but holding Green and Red leaves …