Over the next few days, I'll share my annual list of favorite books, music, and movies. Art always sustains and nourishes the soul. But for me, music and storytelling felt especially urgent during this pandemic year. I'll start by sharing some of my favorite books of 2021: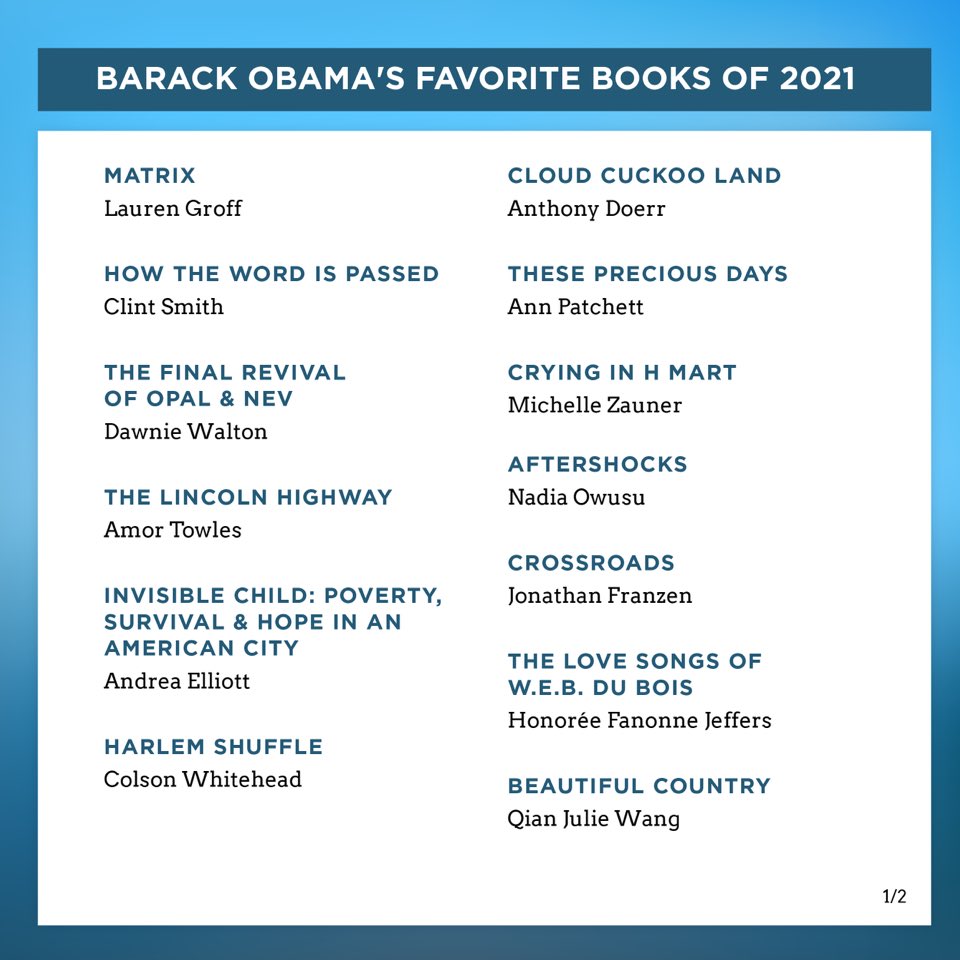 Since these are works I have actually listened to, watched, or read, I'm sure I've missed some worthy stuff. So if you have your own recommendations to share, I'll add them to the stack of books and movies I hope to catch up on over the holidays!
Next up are my favorite movies of the year. Each of these films tells a powerful story, and I hope you enjoy them as much as I did.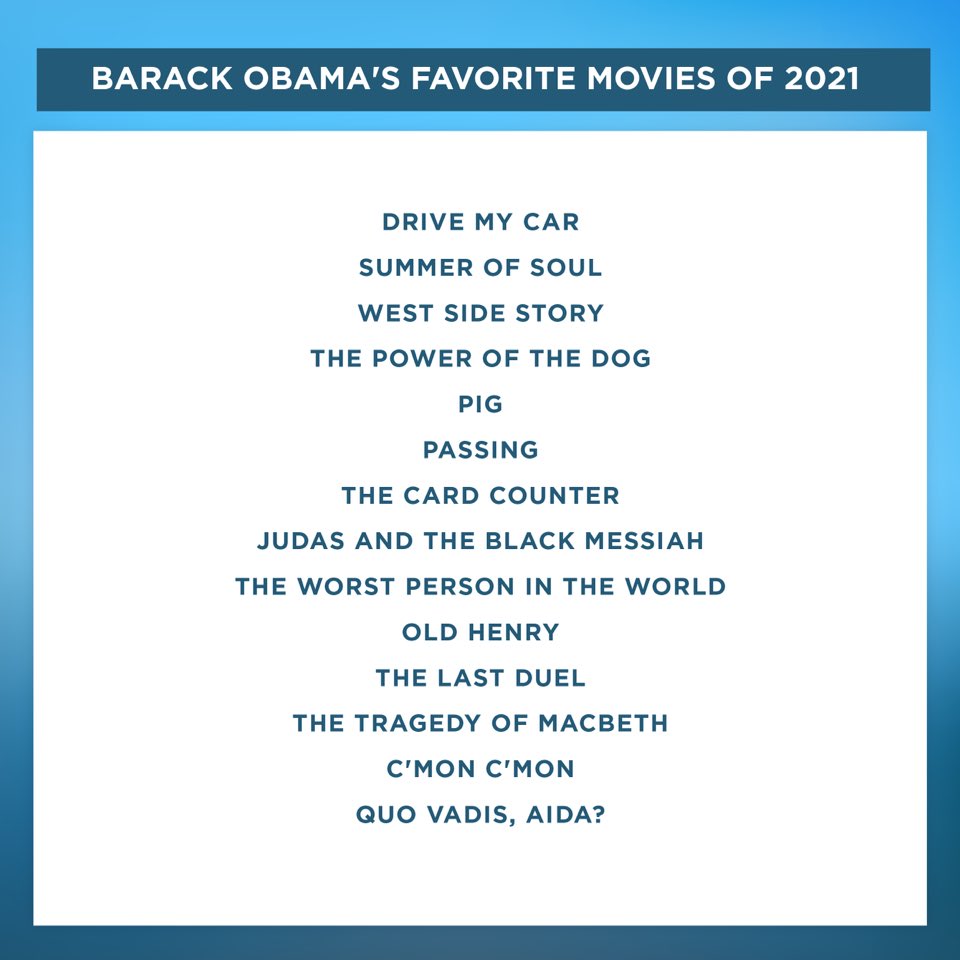 @BarackObama Not surprised to see Drive My Car. It's based on one of your book recommendations too a couple of years ago -- Haruki Murakami's "Men Without Women". For next year, look out for Sad Tropics/Sad Tropical from South Korea. Hope it makes it to your list next time.
I've always enjoyed listening to a wide variety of music, so it's no surprise that I listened to a little bit of everything this year. I hope you find a new artist or song to add to your own playlist.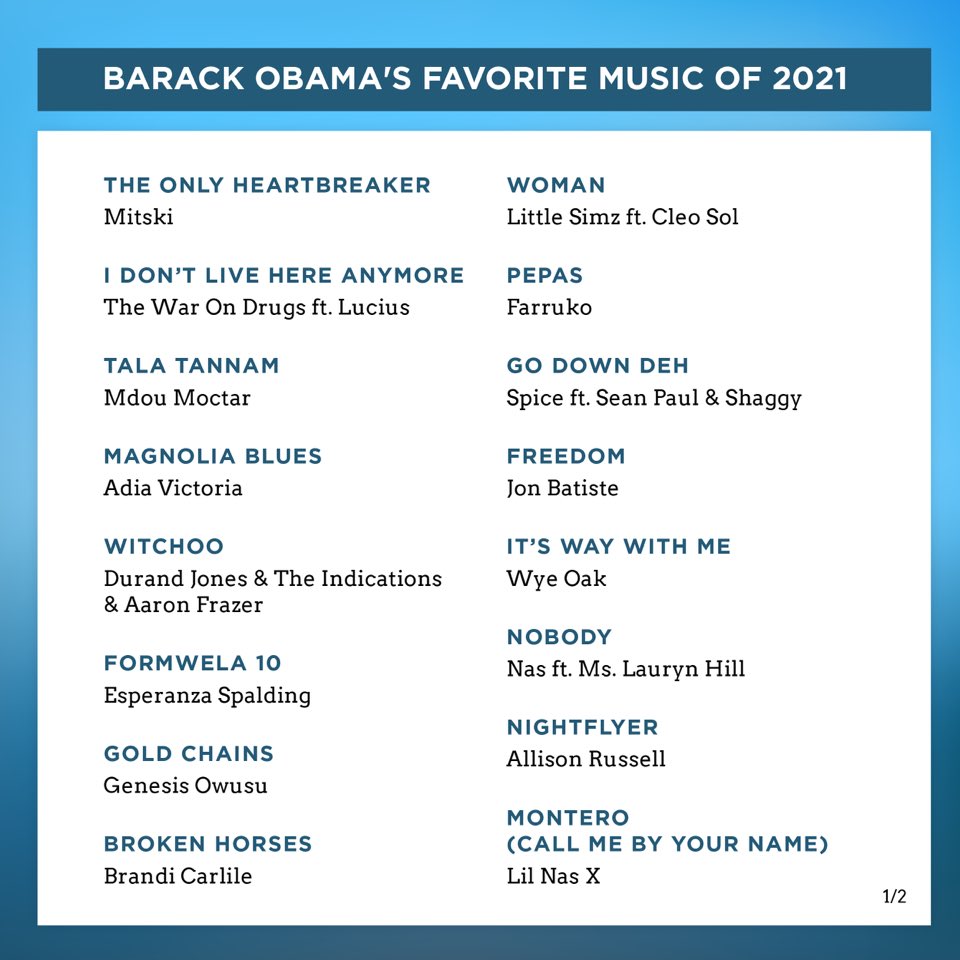 @BarackObama Check out this one, youll love it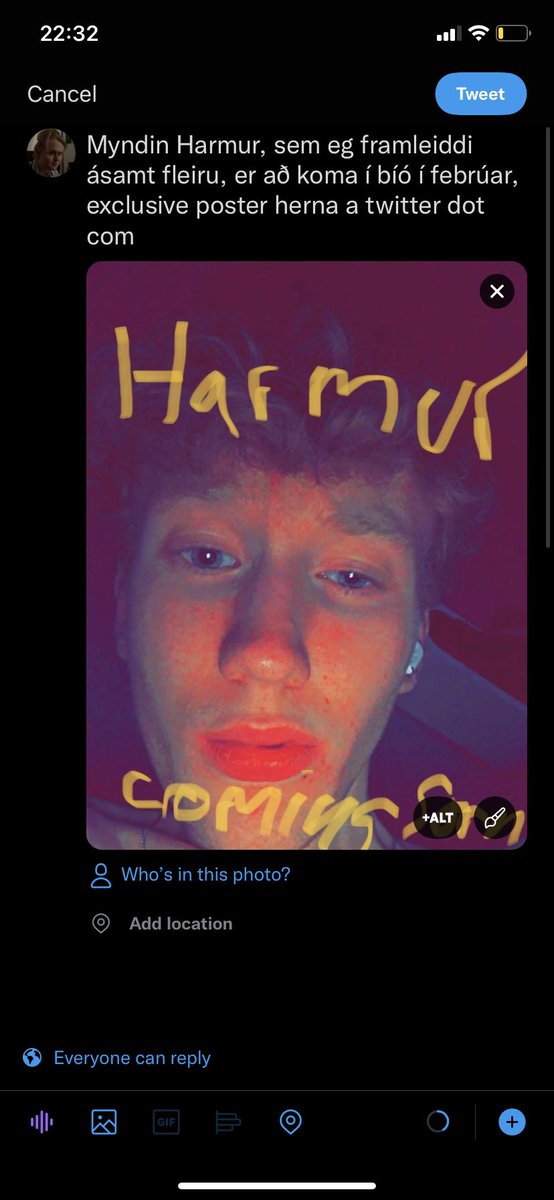 @BarackObama Hopefully Mr. President, you get a chance to watch this powerful documentary @RoOT_film REVOLUTION OF OUR TIMES telling the stories of #HongKongers during the 2019 democratic movement in #HongKong First premiered at @Festival_Cannes & won Best Documentary at Taiwan @Golden_Horse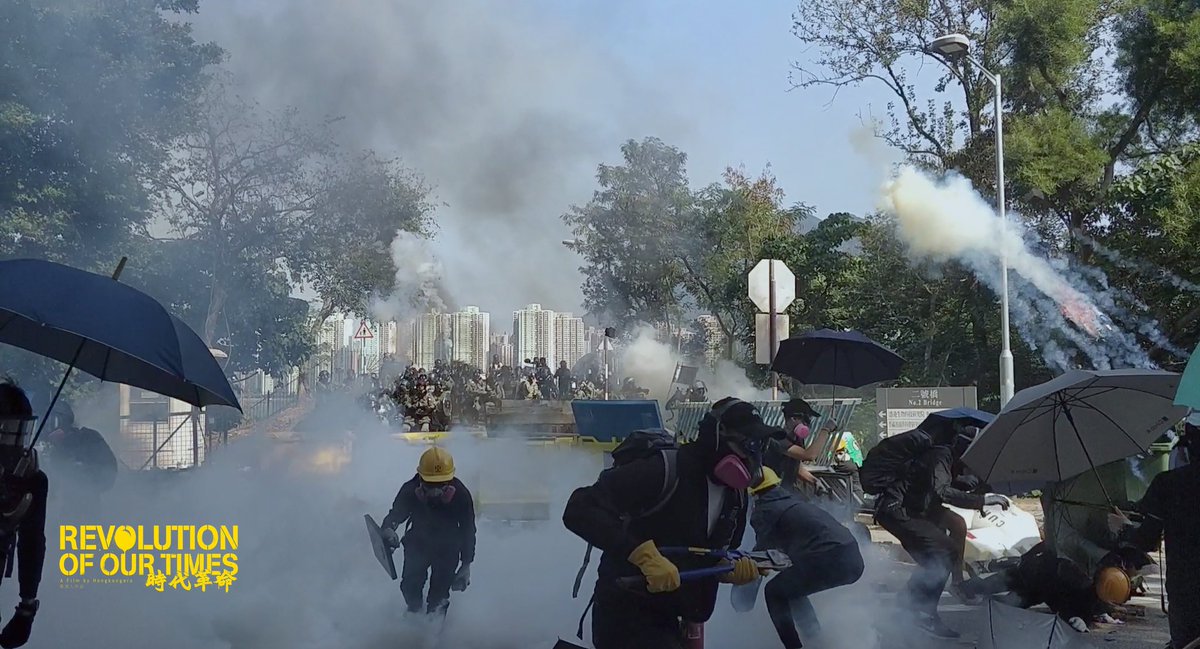 @BarackObama Dear President, let me suggest you a powerful musical, where the female characters are decisive: #Encanto a movie with name in Spanish and Colombian soul.