Over the next few days, I'll share my annual list of favorite books, music, and movies. Art always sustains and nourishes the soul. But for me, music and storytelling felt especially urgent during this pandemic year. I'll start by sharing some of my favorite books of 2021: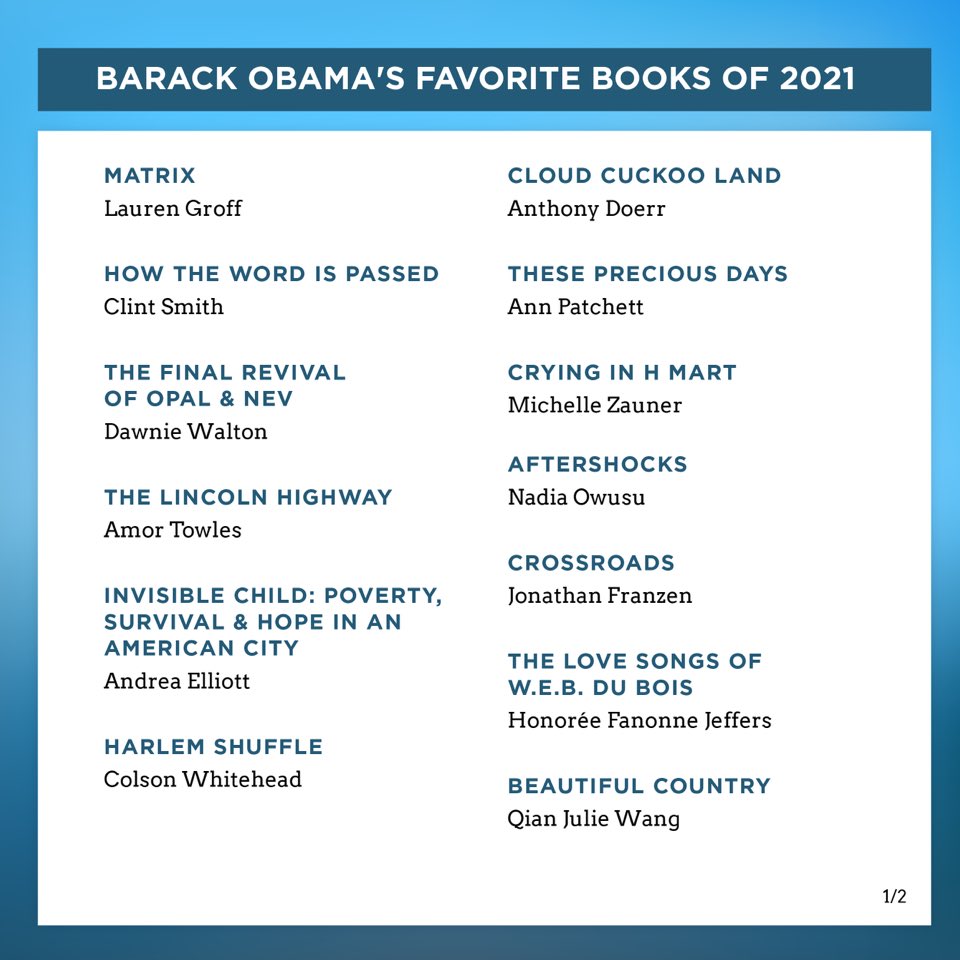 Since these are works I have actually listened to, watched, or read, I'm sure I've missed some worthy stuff. So if you have your own recommendations to share, I'll add them to the stack of books and movies I hope to catch up on over the holidays!
Next up are my favorite movies of the year. Each of these films tells a powerful story, and I hope you enjoy them as much as I did.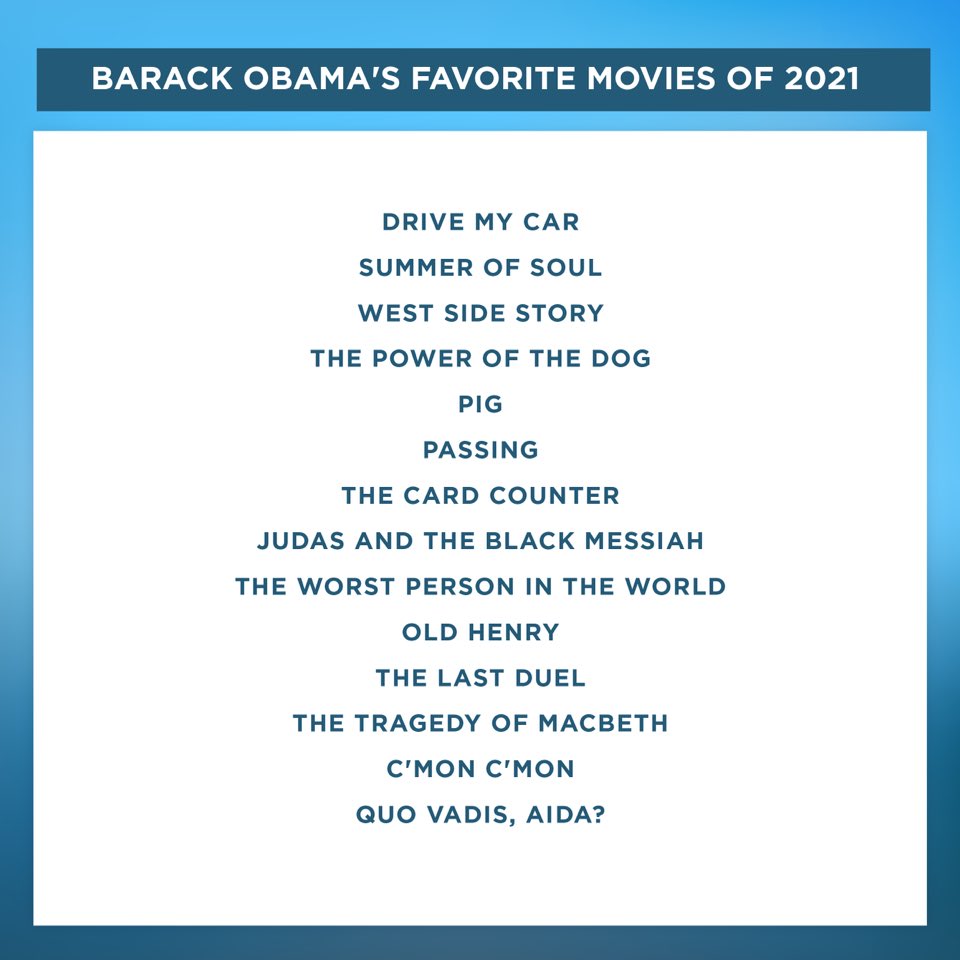 @BarackObama Not a fan of stories revolving around the beautiful culture of desert dwelling people? What a surprise.
I've always enjoyed listening to a wide variety of music, so it's no surprise that I listened to a little bit of everything this year. I hope you find a new artist or song to add to your own playlist.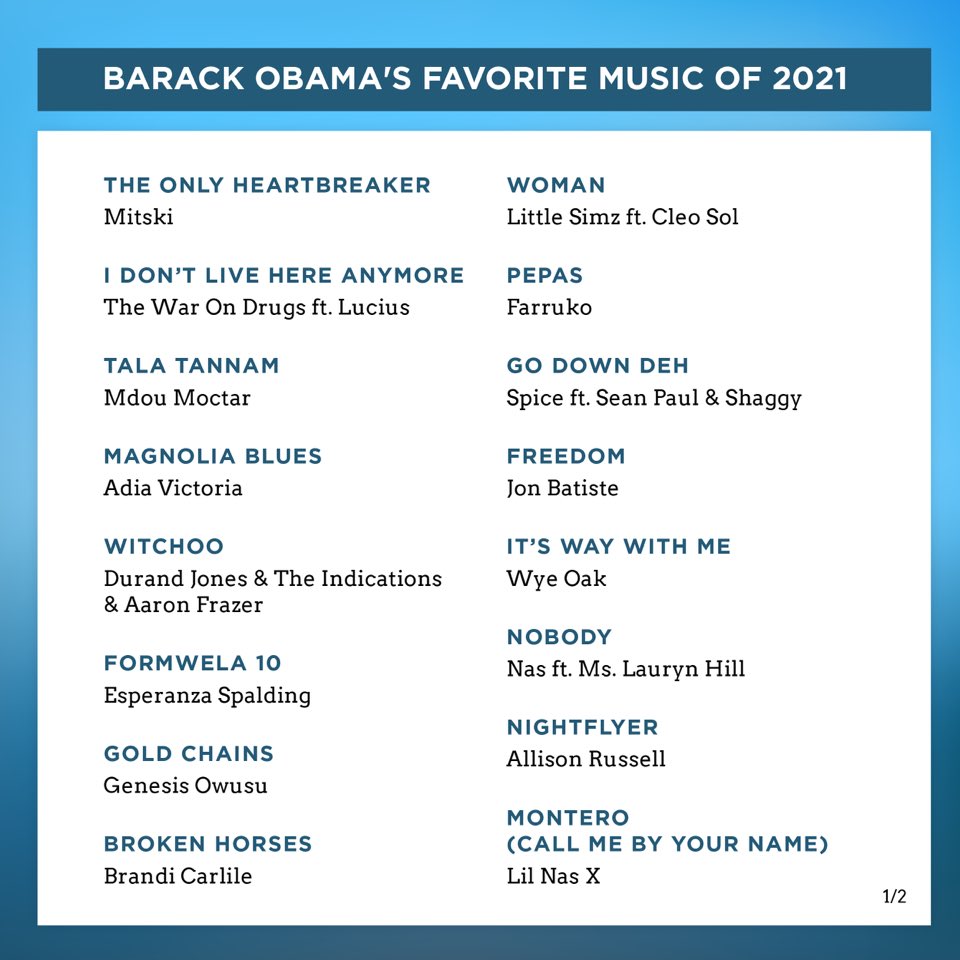 @BarackObama I'm sure you're too busy to read all responses but I just want you to know how very much I appreciate a former president posting about music and movies. It calms me!!! Thank you for being you!