Through his groundbreaking roles and singular talent, Sidney Poitier epitomized dignity and grace, revealing the power of movies to bring us closer together. He also opened doors for a generation of actors. Michelle and I send our love to his family and legion of fans.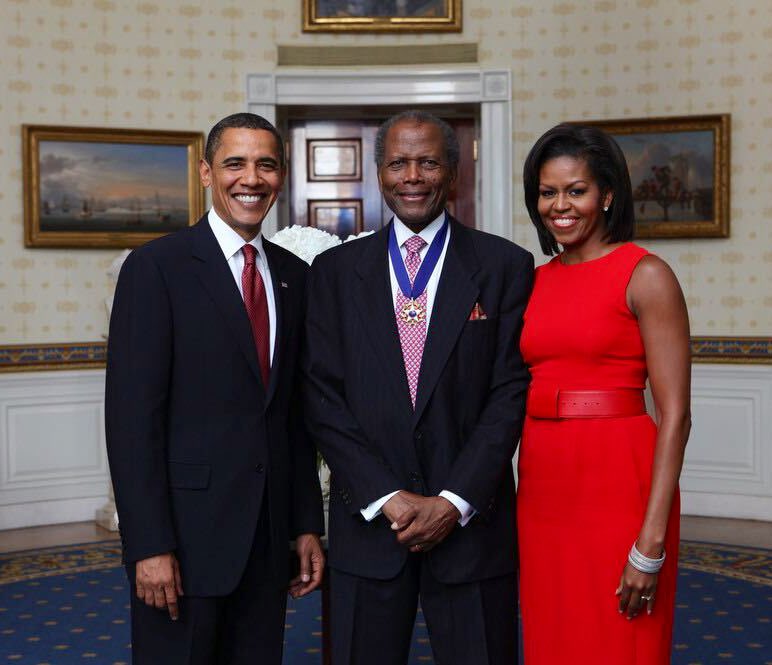 @BarackObama Giant among men. To Sir, with Love.

@BarackObama May this icon rest peacefully🕯️💜🙏🏽

@BarackObama "If I'm remembered for having done a few good things, and if my presence here has sparked some good energies, that's plenty." ~ Sidney Poitier
@BarackObama @MichelleObama RIP Sidney Poitier 🖤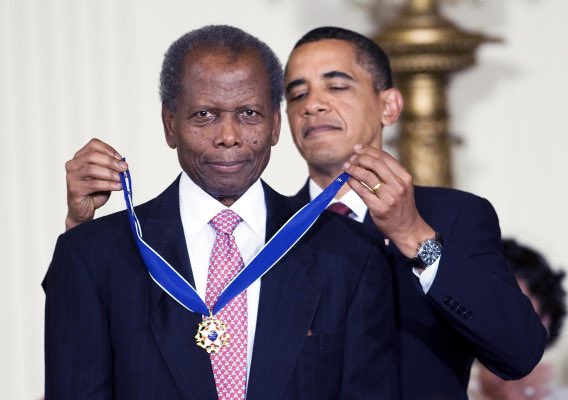 @BarackObama I'll never forget this as long as I live. ♥️♥️♥️♥️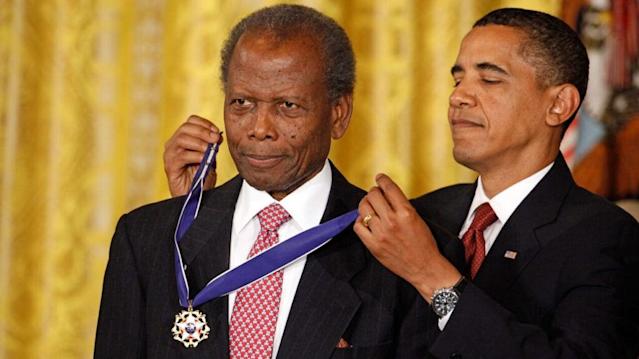 @sassiscjo @BarackObama @MichelleObama Rest in Heavenly Peace beautiful man. 🙏❤️🌹💖😢🕊️💔

@_daveyH @BarackObama We know Ambassador Poitier had many honors bestowed upon him.From Academy Awards to Knight Commander of the British Empire by Queen Elizabeth II but I am quite certain none gave him more Pride than receiving this from President Obama. Rip Sir Sidney!