Kirby Smart & Nick Saban are the only SEC coaches that have won more conference games than Lane Kiffin since his hire at Ole Miss twitter.com/FoolsGoldChain…
@MichaelWBratton He's also the only coach in the SEC to get fired on the tarmac immediately after a game.
@MichaelWBratton Only 5 wins over SEC teams with a winning record. Inflated record when you play Vandy ever year,
@MichaelWBratton I guess y'all forgot that 6 other sec teams play vandy every year too. (That includes Georgia)
@MichaelWBratton Ole Miss has definitely had the easiest SEC West schedule since he arrived. Vandy, S. Carolina in 2020 and 2021, 2020 and 2022 down Kentucky teams, 2021 7-6 UT. Kiffin has had some good wins, but racked up on a really favorable schedule.
@MichaelWBratton Look at the effect @Lane_Kiffin has had at @OleMissFB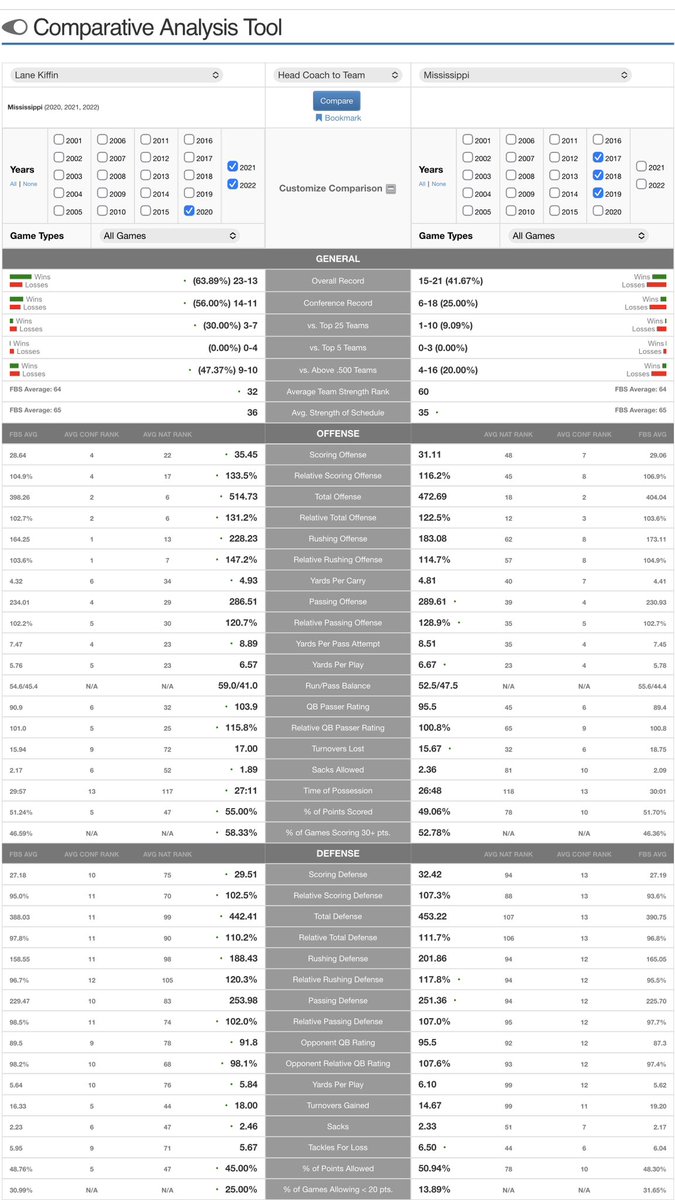 @MichaelWBratton Tennessee fans act like they've been dominating college football after one decent season 😂
@MichaelWBratton 5 schools have changed coaches since Lane was hired. Also Jimbo has the same number of SEC wins as Lane