The Kathleen Blinkhorn Indigenous Student Scholarship is an incredible opportunity for Indigenous students living in non-profit housing in Ontario to pursue their educational goals.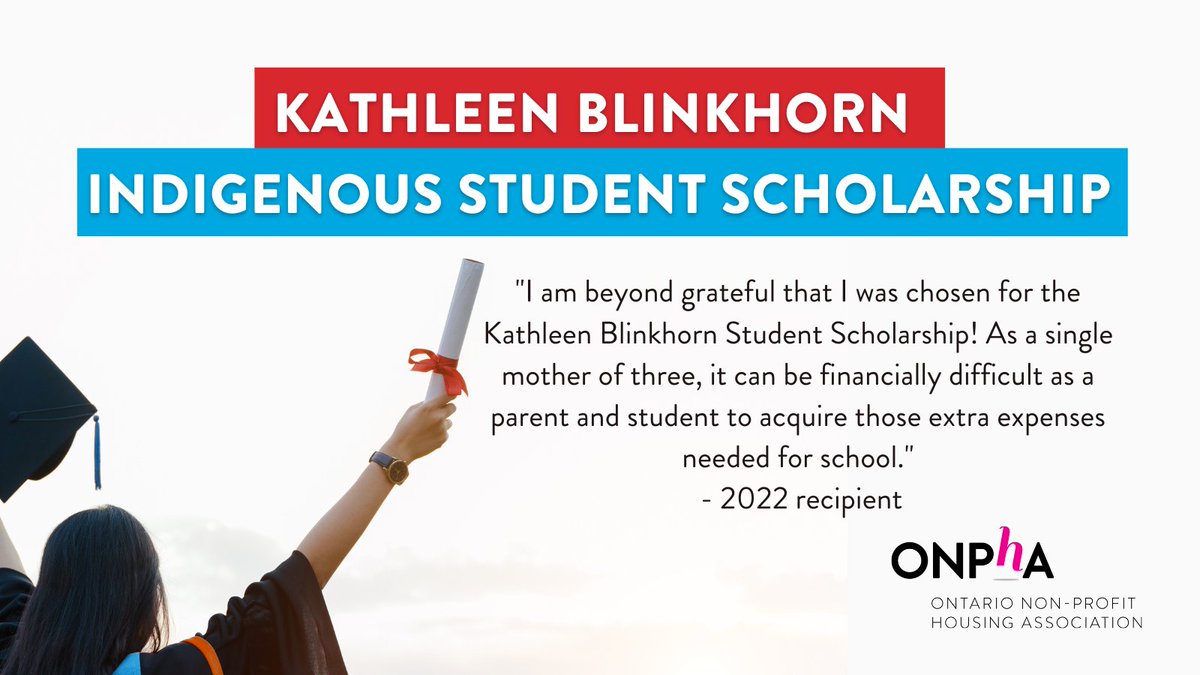 We are offering five scholarships of $2,000 each for the 2023-2024 school year to Indigenous students who identify as such, reside in non-profit housing during their school term, and are enrolled in a program at a college, university, or private trade school.
Past recipients of this scholarship have expressed how grateful they are for the support they have received. They have shared how the scholarship has enabled them to focus on their studies and pursue their dreams without the worry of financial burden.
The application deadline for the Kathleen Blinkhorn Indigenous Student Scholarship has been moved up to May 31, 2023. Don't miss out on this amazing opportunity! bit.ly/40dVsIY