After the past year and a half I have been trying to send a baby yoda to the Philippines…. Today it finally made it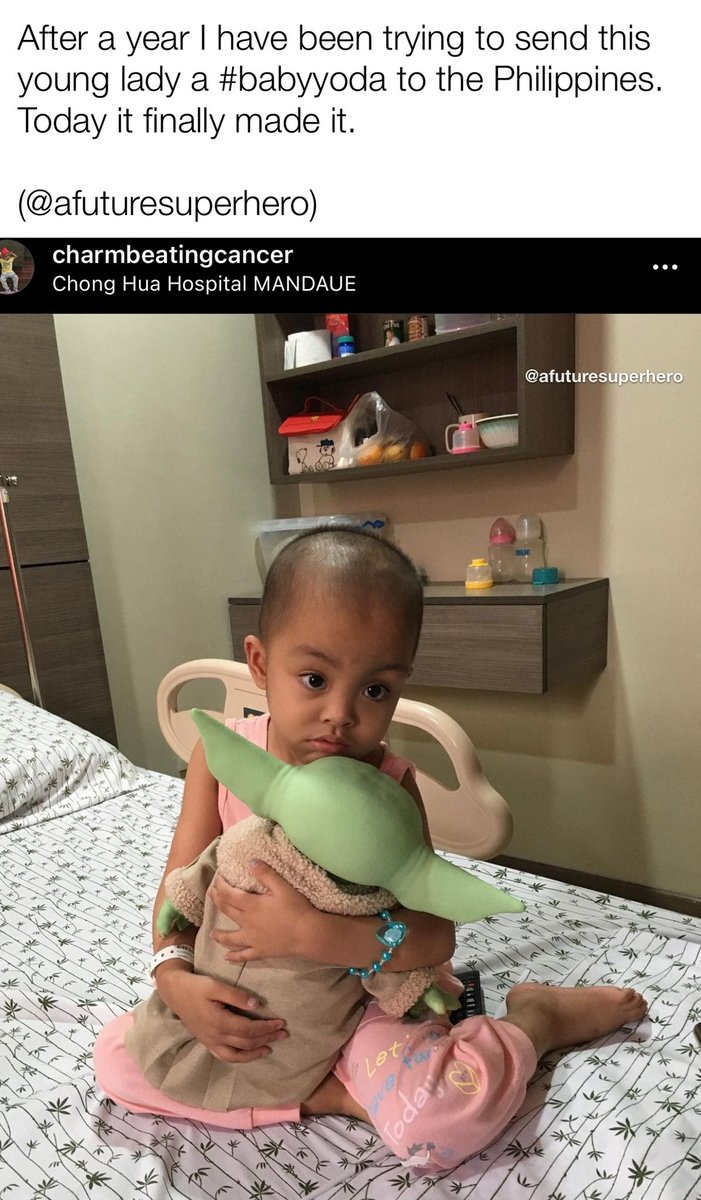 Christina Ricci's husband decided on their newborn's full name without asking her first.

@TheEllenShow So did mine! I had just given birth. my husband goes out into the hall with my parents and his saying <name>'s here'. Then he came back into the room and said 'what if we name him <name>'. I said sure. After 2 hrs of pushing I would have agreed to name him Fred flintstone!
@TheEllenShow Etta James' full name is 'Estimated Time to Arrival James'.
@TheEllenShow Same happened with my husband. We had a list of names but had not decided on the name. Hubby went home to check on the dog. When he came back, I said we need to pick a name. He said I have kinda been telling people it is Sarah. And so that became her name!