TODAY'S THE DAY! If you're in Arizona 🌄Florida☀️Georgia 🍑 Maryland 🌳Montana 🏔️ Ohio 🌽 South Carolina 🌴 Tennessee 🎸 Texas 🤠 your voter registration deadline is TODAY -- Monday, October 4! Be sure to check and update your voter registration at weall.vote/register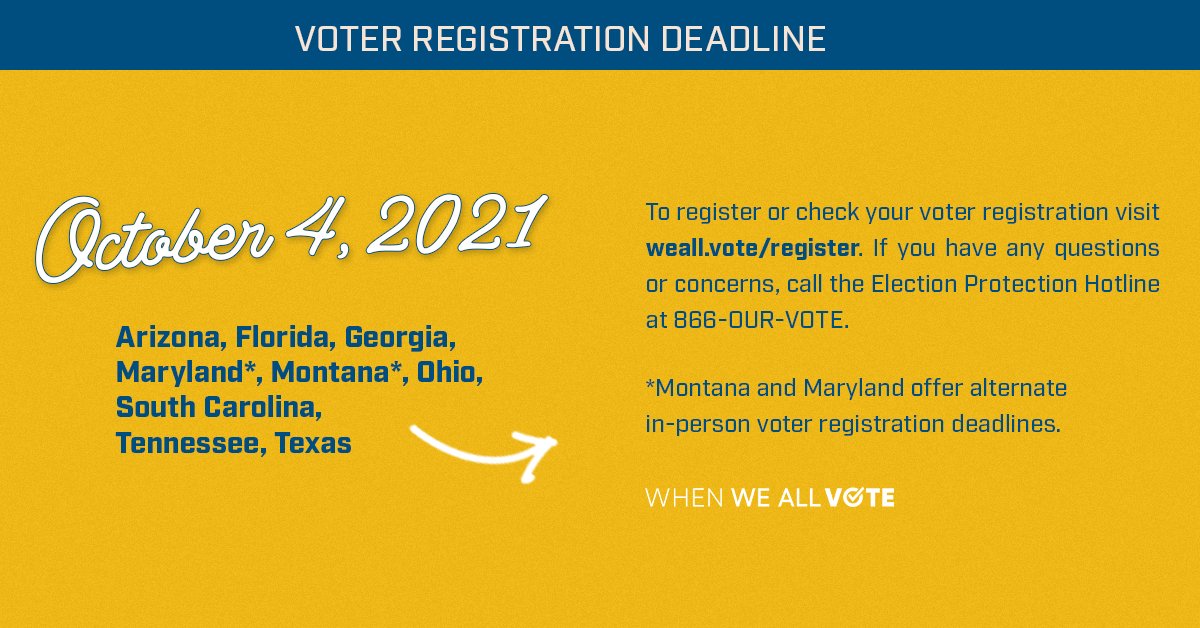 @WhenWeAllVote @selenagomez Hey I'm wearing the shirt today!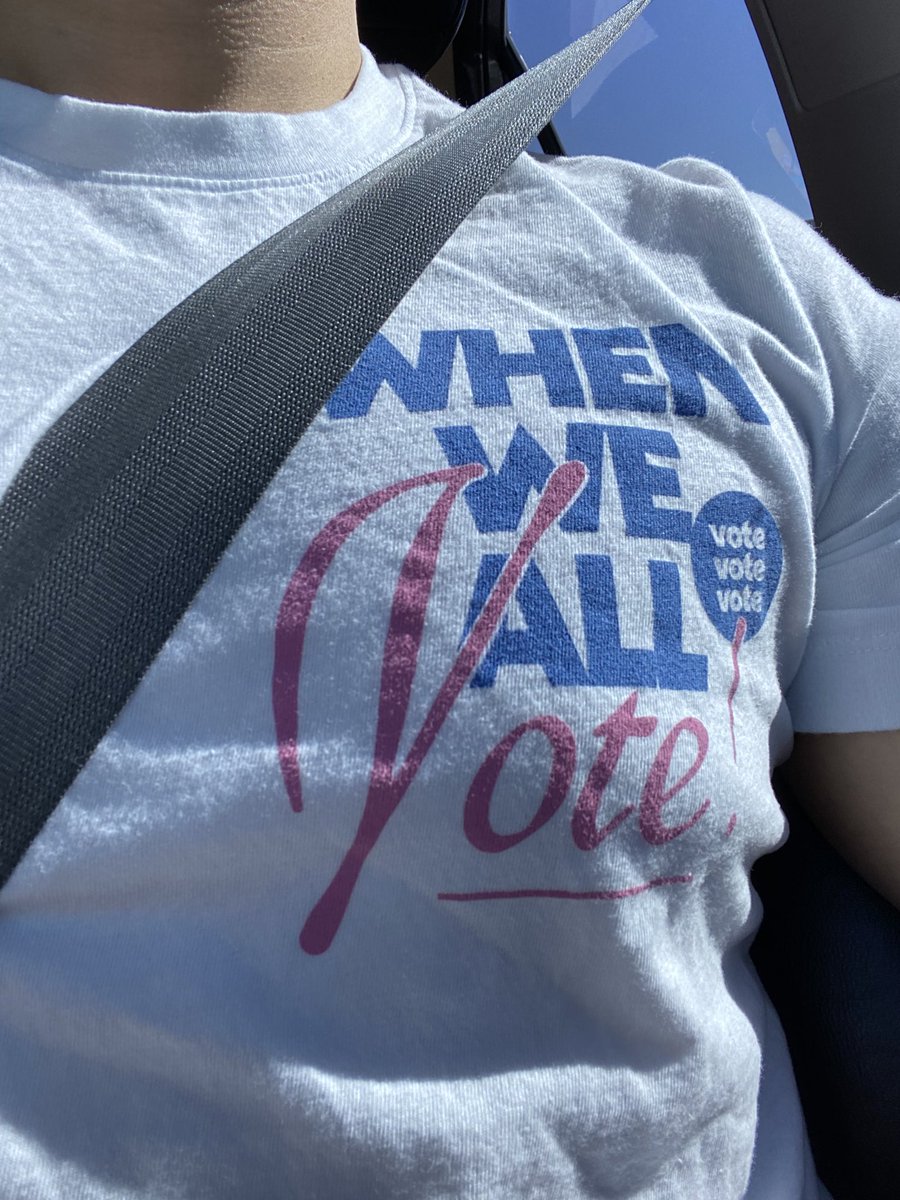 @vuomet @WhenWeAllVote Every single time there's an election, local and federal. That's how we get the country we want.