@amazon where is my order? Supposed to be here the 3rd. UPS says that they haven't even got it. You're showing that it is to arrive today. It's past 9pm. Your chat was supposed to call me. Yet, it hasn't, two hours ago. An email said I'd hear back within 6 hours. That was 11am.
@icepuck2 Hello! We're sorry to know you don't yet have your order! Please reach out to us again here: amzn.to/NAContactUs, so we may look further into this with you. -Christie
@amazon I've tried to reach out and I get, "Connecting you to customer service." Twice, nobody ever came on. That's no connecting...no return email.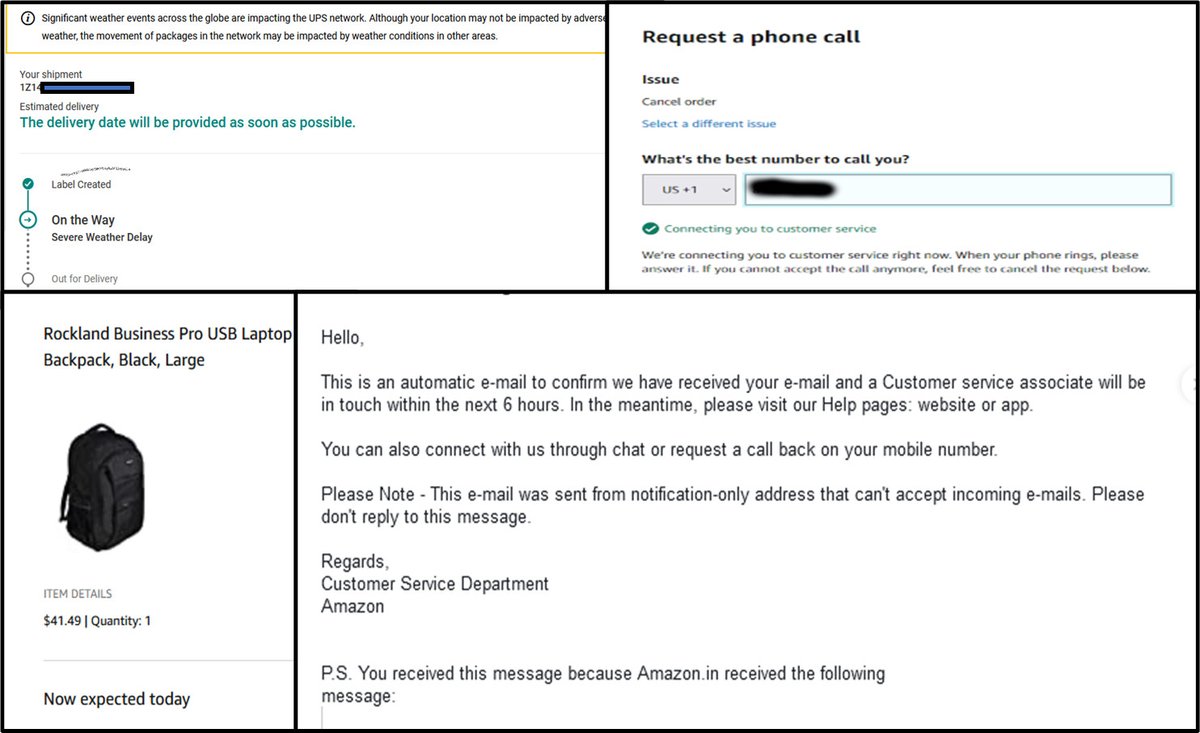 @icepuck2 Thanks for the update. Have you tried connecting with our Chat service? If so, what did we advise? -Christie