Coming along, folks ... coming along 🖕🏻!!!!! New with real representation today ... I feel GRATITUDE and BLESSED !!!! Thank you to my fans who are supporting me ... You have no idea what it means to me be supported by such awesome fans !!!! God bless you all !!!!!

Pssss this is me celebrating by horseback riding and doing cartwheels today 🤸‍♂️🤷‍♀️🐎 !!!! #FreeBritney
@britneyspears If it's you, shoot a video, otherwise we'll know it's someone whose name starts with c
@britneyspears Sorry to ask but is this really you, Brit? Anyways! If it is I just wanna say that we all love you very much! We're rooting for you! You WILL be free! ❤️😭
@HiatusBritney @britneyspears Take a look at this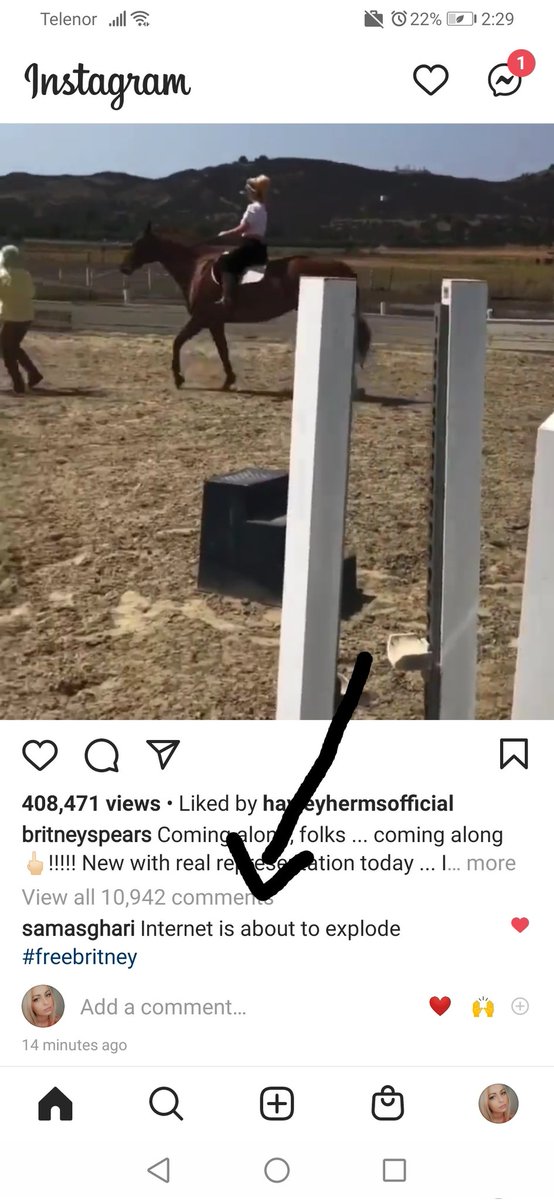 @ribeiroswn @britneyspears Right. This feels like "Team Con" changing their tune quickly because of today's outcome in court. They need to get in Britney's good-books ASAP because they know their days are numbered. C is just trying to keep her job.

@britneyspears Girl, Can you go on Instagram Live so we know if this is you posting?

@britneyspears Don't can't get caught up with hatred of your father. If you don't deal with these resentful feelings, it will dog you forever. I also had a dominating father, but I worked on myself, not him.
@Suzanne3631 @britneyspears Suzanne asking any of that right now is nonsense. He has done far worse than most fathers. Time will be the one to open that opportunity for them, for now just support her freedom with no extra conditions