At least two people are dead in the Southern California city of Santee after a twin-engine plane crashed into a neighborhood cnn.it/3FC1jyk
@cnnbrk Brings back memories when 9/1986 in Cerritos, CA an Aero Mexico DC9 collided with Piper PA 28 in the air and fell into my hometown. 82 died--67 aboard, 15 on the ground. It landed on my friends street killing kids who were having a birthday party. Praying for all.
@SAbeshima @cnnbrk Never knew about that one.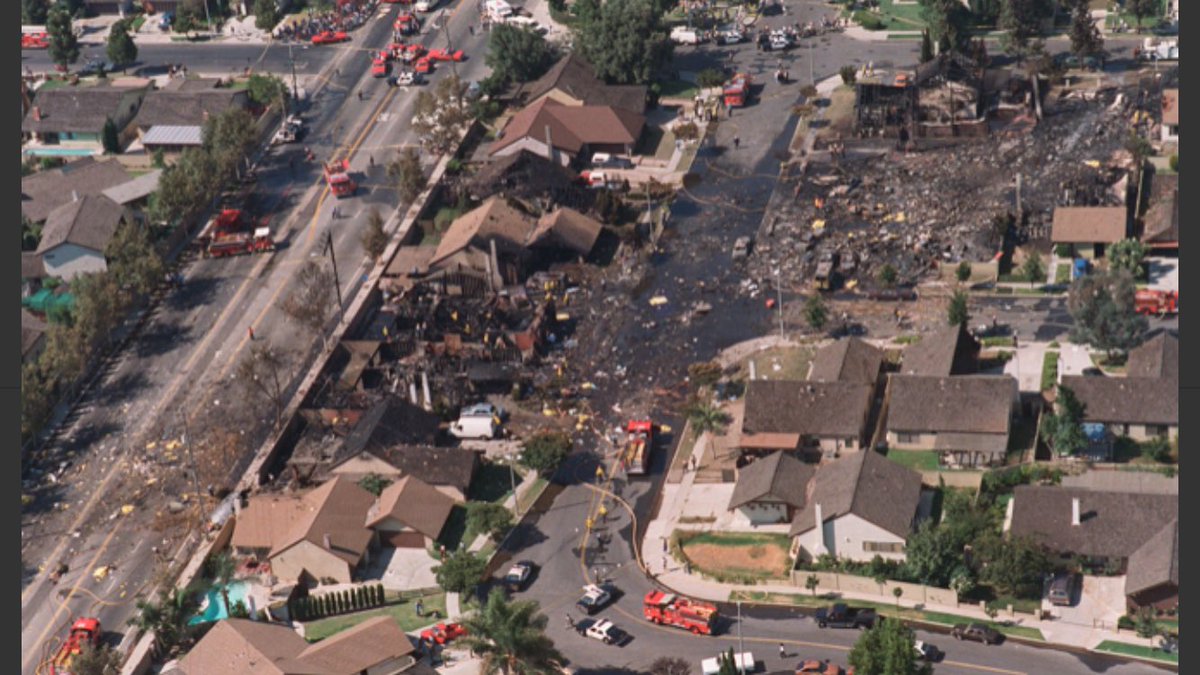 @cnnbrk Ban airplanes...that's how yall push gun crimes/accidents
@cnnbrk Surely the FAA would conduct an "all pervasive inquiry" into the cause of the crash...The pilot Dr Das seemed in his conversation with the ATC to be having a medical condition,OR there were some noxious fumes in the cockpit OR there was a major system malfunctioñ of the plane.