Ready to get your laugh on? Watch #JayLeno and #KevinEubanks' new take on the classic gameshow, #YouBetYourLife! Check your local listings for where to watch!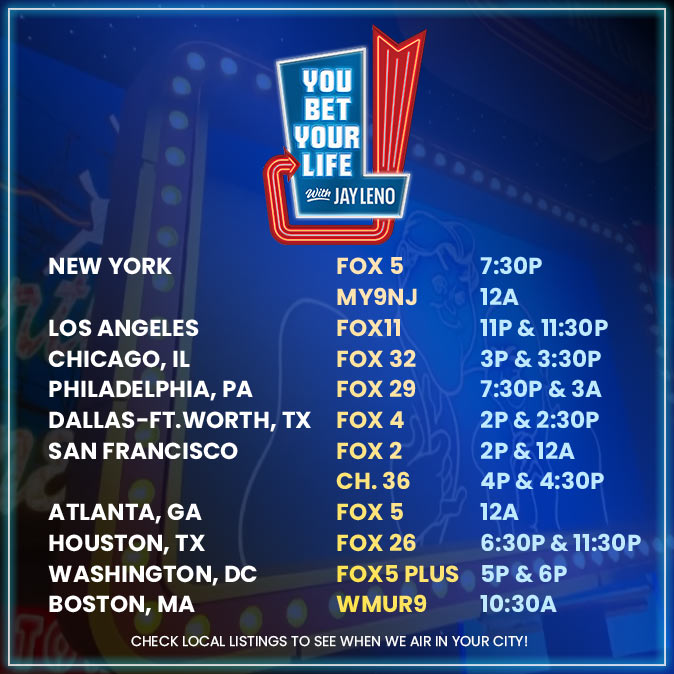 @jayleno Great! About time we added some class to the game show genre. 👍
@jayleno #HaHaHa @jayleno, this week is the very first week that I have to work 5 days/ or nights in a row! However my job isn't exciting as yours, but I LOVE my job so much! I'm off Mondays & Tuesdays now, & work the rest of the week, but I'm sure that I can handle it.....
@jayleno I have missed Headlines soooo much!!
@jayleno Love your show Jay! Love that Kevin is with you too! Take care!
@jayleno @youbetyourlife Last week I noticed my Sling DVR recorded your game show instead of Judge Judy blessedly capturing my absolute most favorite part of your nighttime show - "Headlines"!! I was so happy to see it again!! I'm leaving the DVR set as it is so maybe it will do it again.