The biased DeBiase has also repeatedly liked Twitter posts that perpetuate false media and Democratic Party conspiracy theories that January 6 was an 'insurrection.' I brought attention to this in an exhibit for one of my court filings.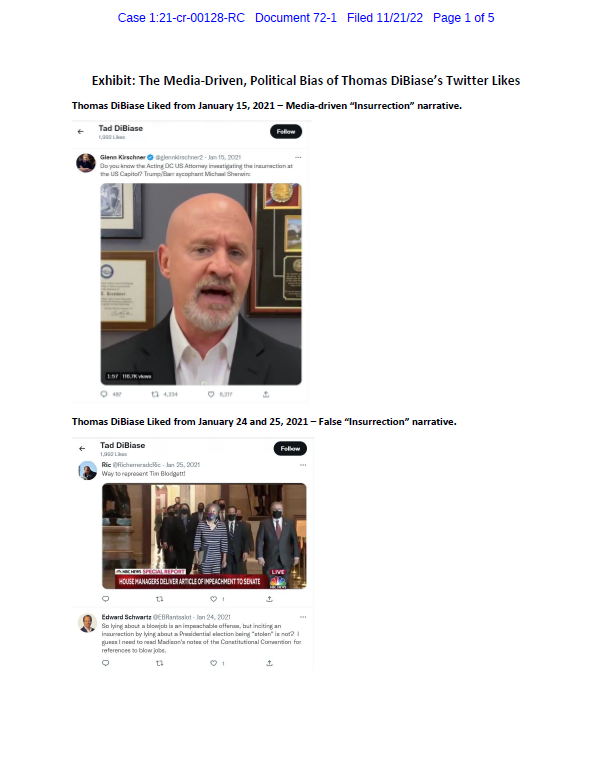 Sometimes you stumble across the Twitter account of a prosecutor who has handled a few high profile J6 cases and the activity on his account proves he's a Trump-hating leftist. More shortly.
Here we go: AUSA Michael Gordon is on loan from Florida tasked to DC US attorney's office to prosecute Jan 6 criminal cases. He's handled some high profile defendants including Richard Barnett and Kyle Fitzsimons.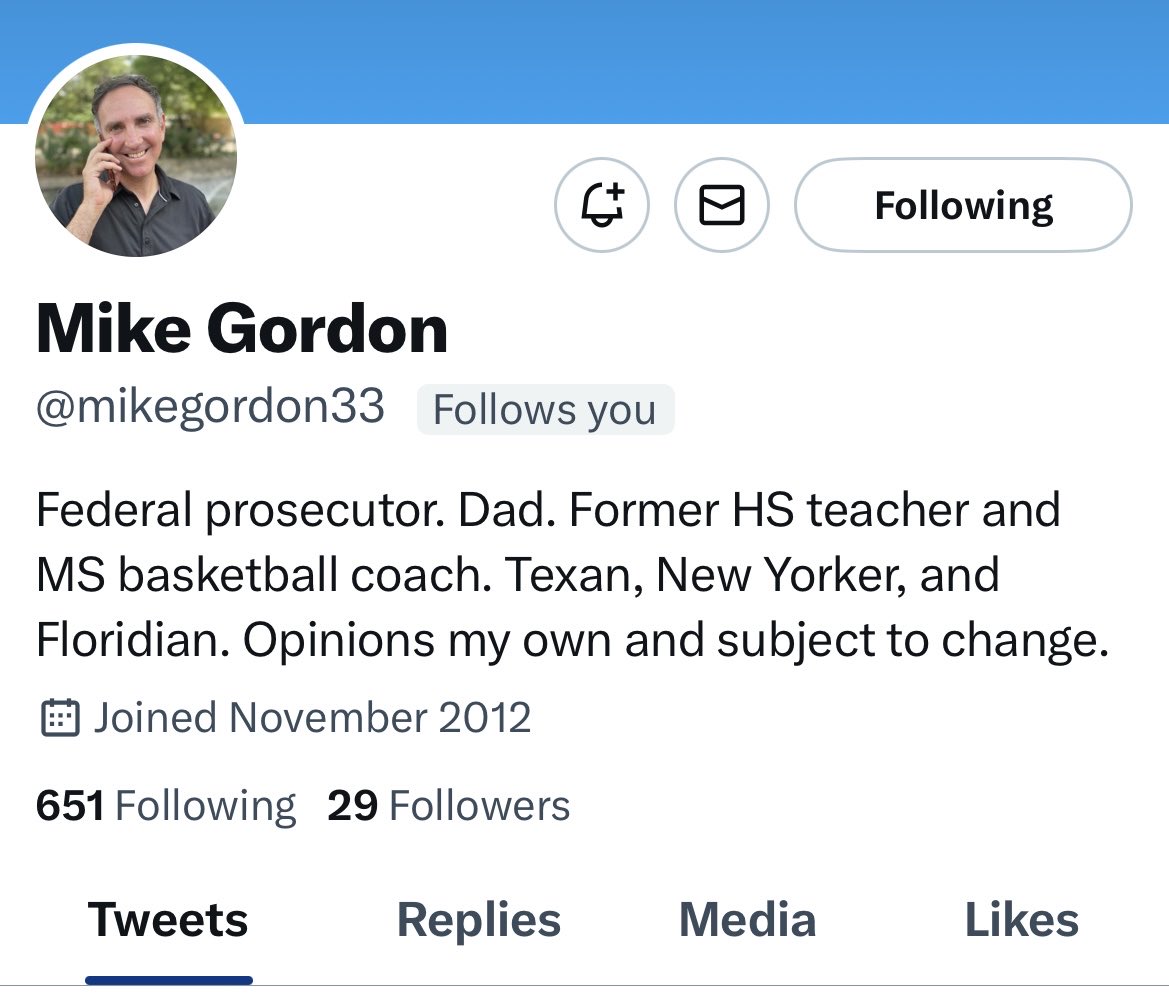 I'll post here a series of tweets that Gordon has "liked" to show his political bias. No commentary necessary, you can draw your own conclusions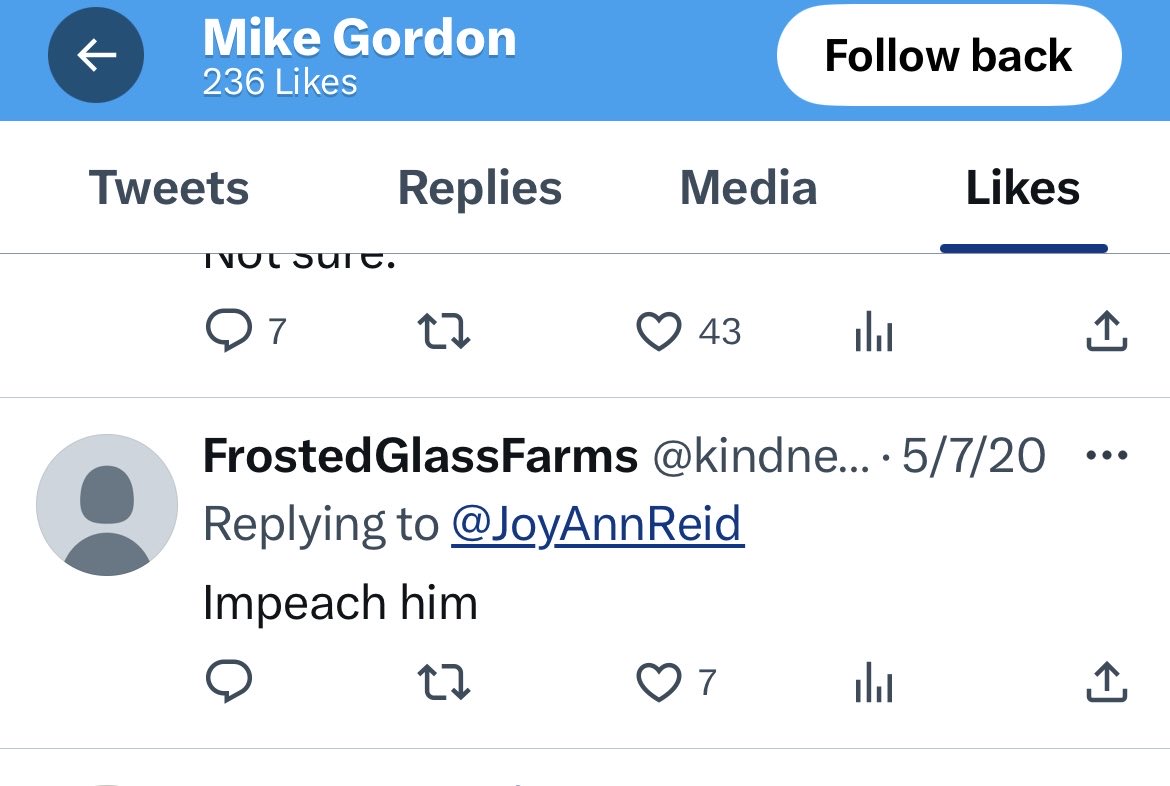 @julie_kelly2 Does any of this obvious bias lead to him being forced to recuse himself?
@julie_kelly2 Be aware! Even FBI folks end up floating in the water in Florida if "someone" thinks, even for a second, that they might become whistleblowers.
@julie_kelly2 Guess @mikegordon33 decided to go undercover 😂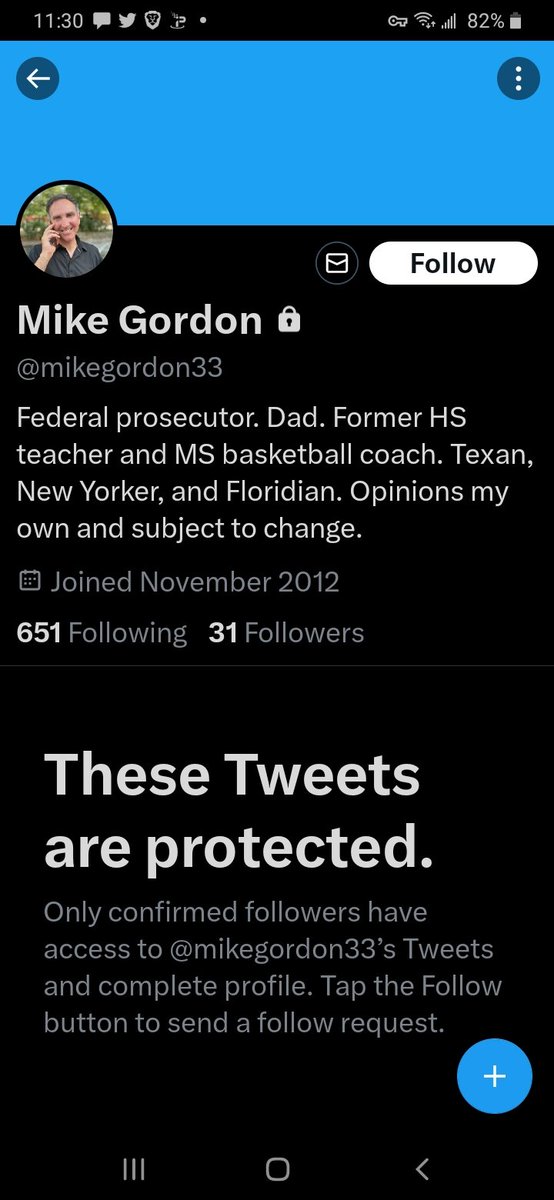 @julie_kelly2 @hodgetwins It saddens me that my last name is associated with such bias and injustice. I pray he's not related.
@julie_kelly2 The symbolism of 33 at the end of his name says it all.