Dave Logan says Vic Fangio coming back as D- Coordinator
@mudge_judge And I would back that play 100%. I love Evero, but we're not going to be able to keep him for long in any case.

@BlueridgeBronc1 Absolutely. If Vic were to come back it would be a long term relationship with Payton. Stability!
@mudge_judge Someone might want to pay attention to what Su'a Craven is posting. Especially if it's true what he posted. Which I believe it is since he still has friends on the team.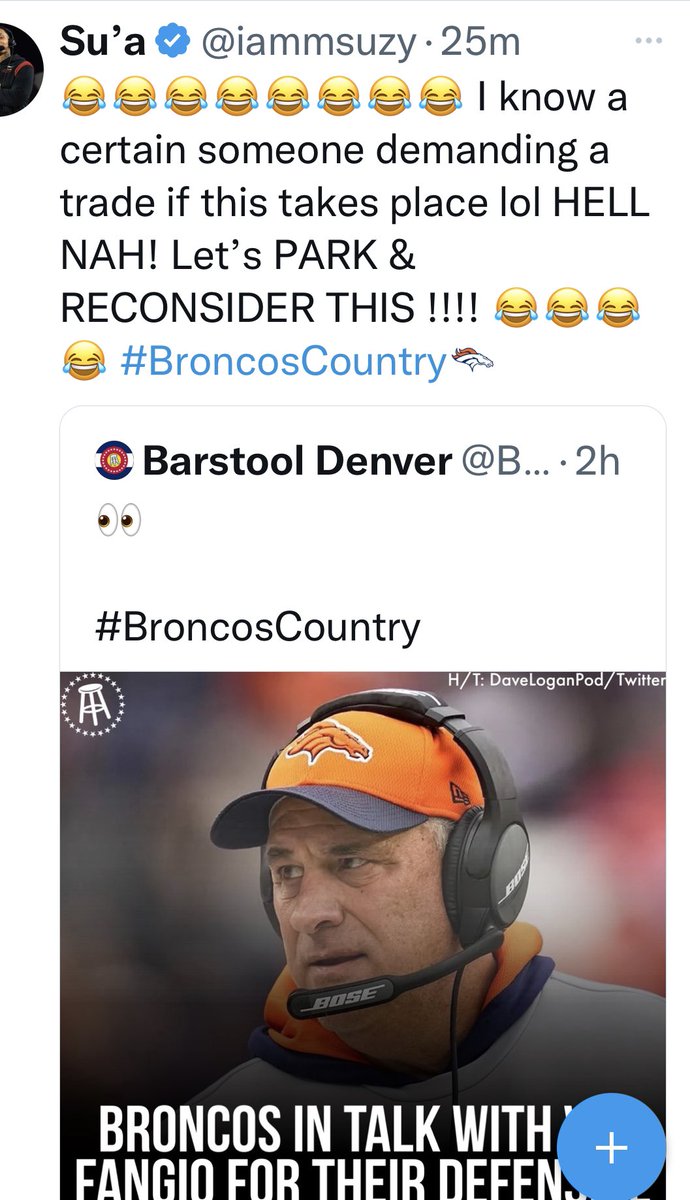 @BryJax44 Su'a says a lot of things. Nothing against him but his attitude and inability to get along with coaches hurt his career. He definitely has an ax to grind