PM Modi is the boss" ~ Anthony Albanese, PM of Australia.

Today's talks with PM @AlboMP were comprehensive and wide-ranging. This is our sixth meeting in the last one year, indicative of the warmth in the India-Australia friendship. In cricketing terminology- we are firmly in T-20 mode!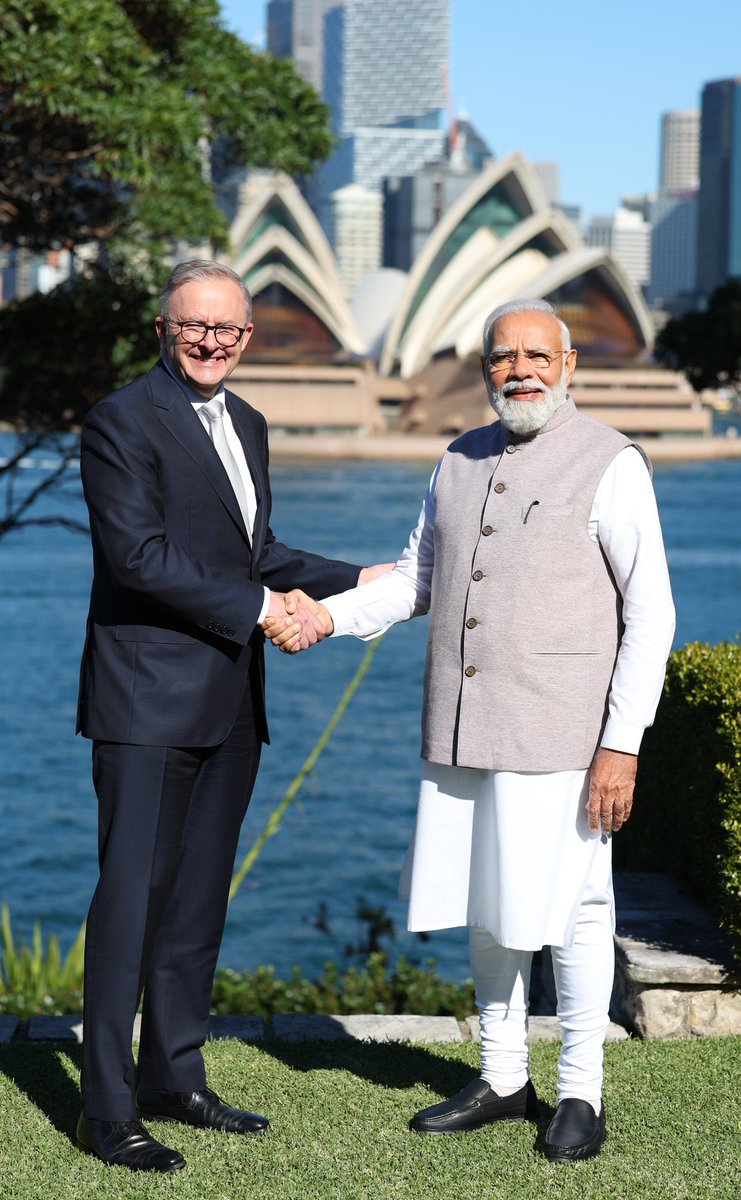 India and Australia are committed to take the Comprehensive Strategic Partnership to even newer heights. In today's talks, the focus was on sectors such as mining, critical minerals, renewable energy, trade, commercial linkages and more.
The migration and mobility agreement signed today will help our people. We also had the opportunity to discuss global issues including India's work in the G-20 Presidency.
@narendramodi This relationships will definitely help Indian economy grow and also help the Indian community living there get benefited.
@narendramodi Aadarniy Sir ji Ram ram ji 💞 🙏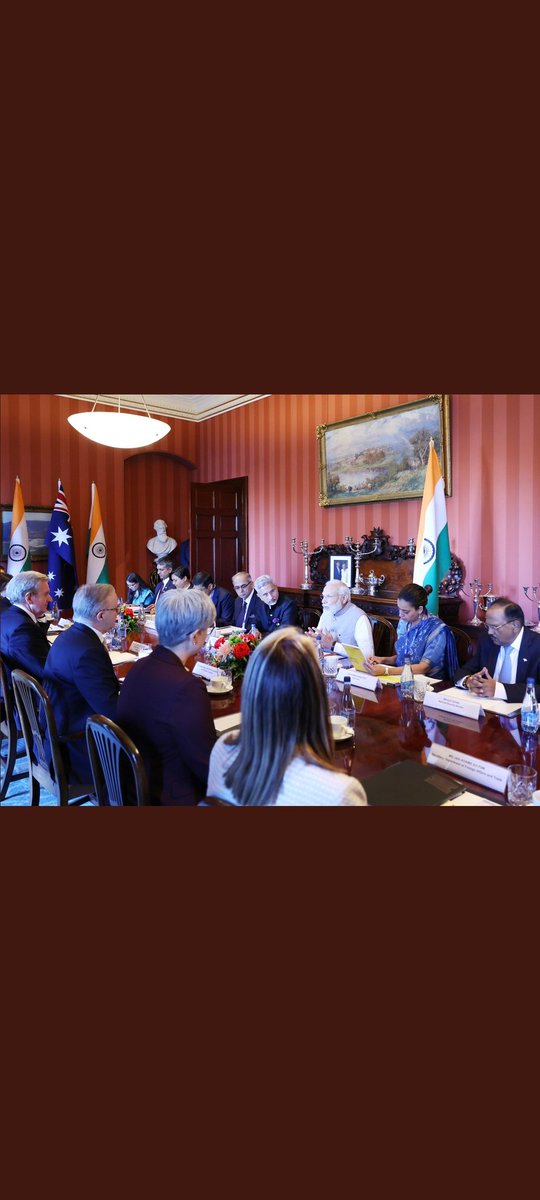 @100xgemicpzks Today, people from different countries signed an agreement that will help them move around more easily. They also talked about important topics like India's work in the G-20.
@narendramodi @narendramodi @AmitShah @nsitharaman एक मजबूत राष्ट्र की पहचान उसकी अर्थव्यवस्था की मजबूती से होती है ना की उसकी बड़ी आबादी से। इनकम टैक्स खत्म कीजिए। प्रति व्यक्ति आय सामान्य जरूरतों से भी कम है क्योंकि बड़ी आबादी पर अर्थव्यवस्था का छोटा आकार गरीबी और बेरोजगारी को जन्म दे रहा है