Shop the new #MyMindAndMe collection in my store now. 100% of net proceeds will be donated to the Rare Impact Fund to give people the access they need to support their mental health. smarturl.it/selenastore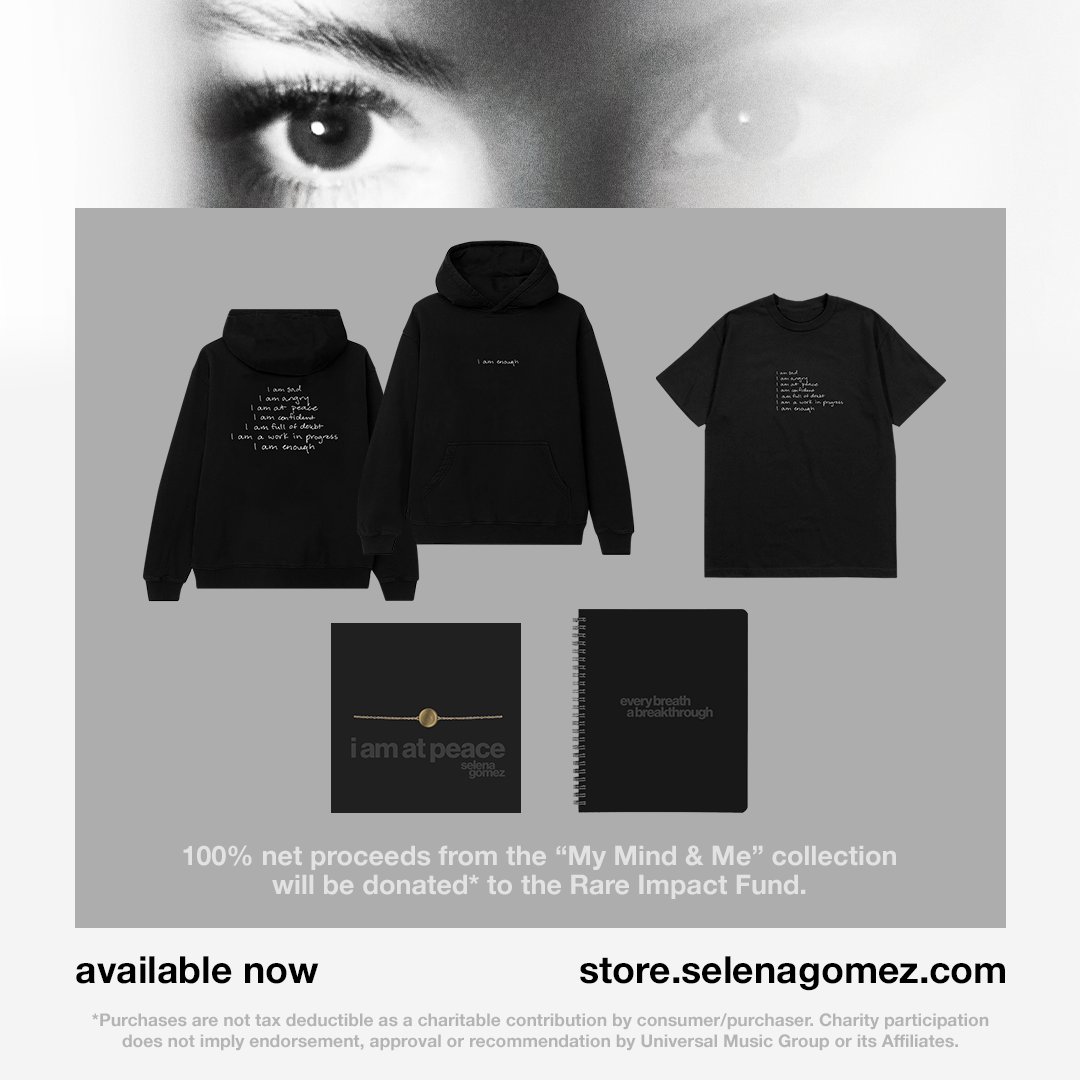 @selenagomez I am not interested in merchandise however is there a link to donate anyway?
@selenagomez did i just spend almost 80 dollars on a hoodie? yes. yes i did. i will wear it every day.
@selenagomez You should care more about Francia's mental health after the way you've treated her so poorly
@selenagomez Ur such an amazing person Selena, I also have some of ur Rare Beauty products and there fabulous... I'll be purchasing some of ur awesome clothing I've been struggling with mental health issues for over 12 years... keep up ur amazing things u do for ppl but look after yourself xx
@selenagomez For only $ 13 you can find the same T-shirt here with more clear phrases . teechip.com/i-am-enough-t-…