i made you special 😔 readmartineashley.com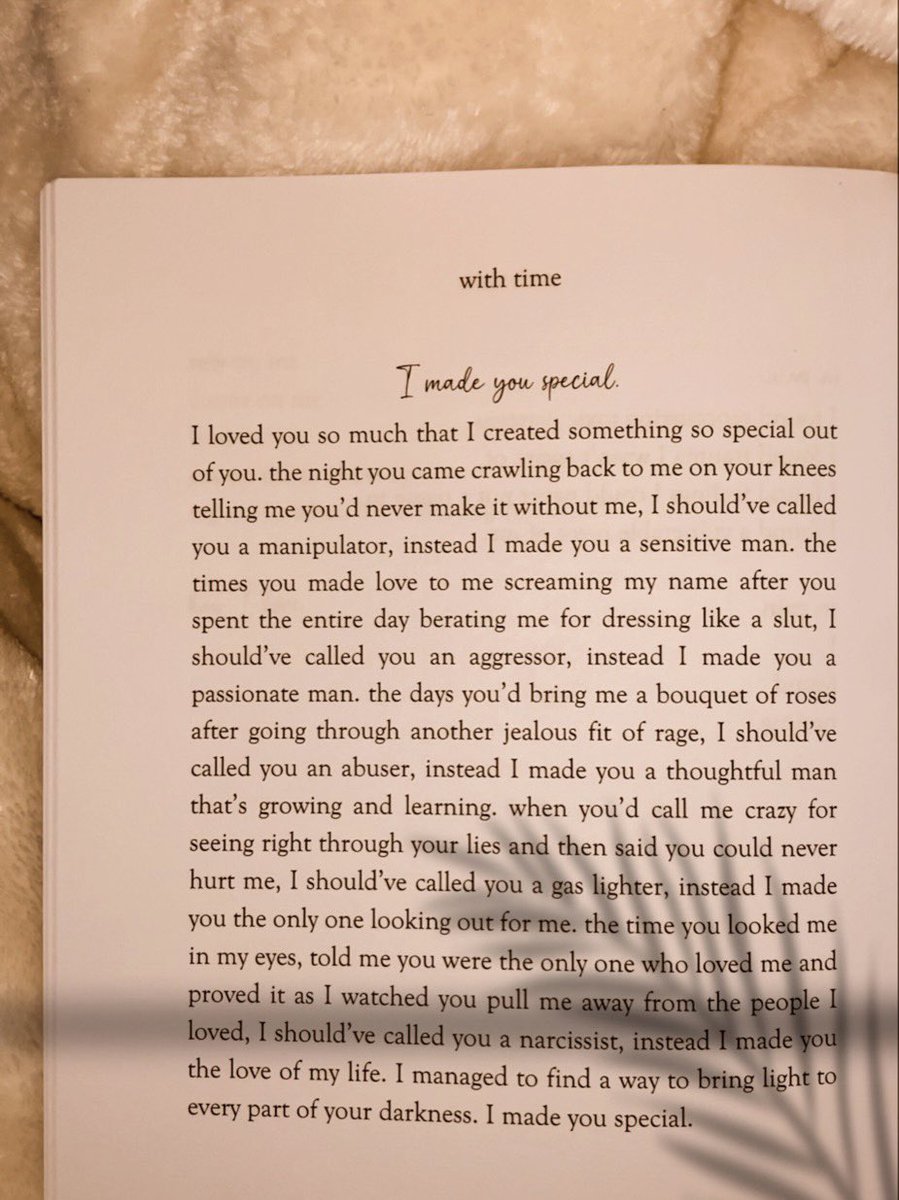 you ever get done dealing w someone and now you're over them and you realize you really hyped tf outta them? like they weren't even worth all the tears and energy you were wastin on them bc you didn't want to move on. like your mind made them more special than they actually were.
worst thing in the world you can do is allow your mind to make someone seem more special than they are. believe people when they show you who they are or you'll pay the price for it. piece is from my poetry book, With Time. readmartineashley.com to buy and support 💕 twitter.com/spicebae_/stat…
@spicebae_ And then I realized I'm the special one.
yes, some people you meet in this life are actually mad special and it just doesn't work out.. that happens and then there are people that you over hype in your mind bc you love them so much but when you're over them, you realize attachment made them way more special to you..
@spicebae_ Nah that shit woulda been something special tbh but it's cool it happens