Today we honor the nearly 3,000 men, women, and children who died on September 11, 2001, and the heroes who have always run towards danger to do what's right. Let's never forget that day, and let's never take them for granted.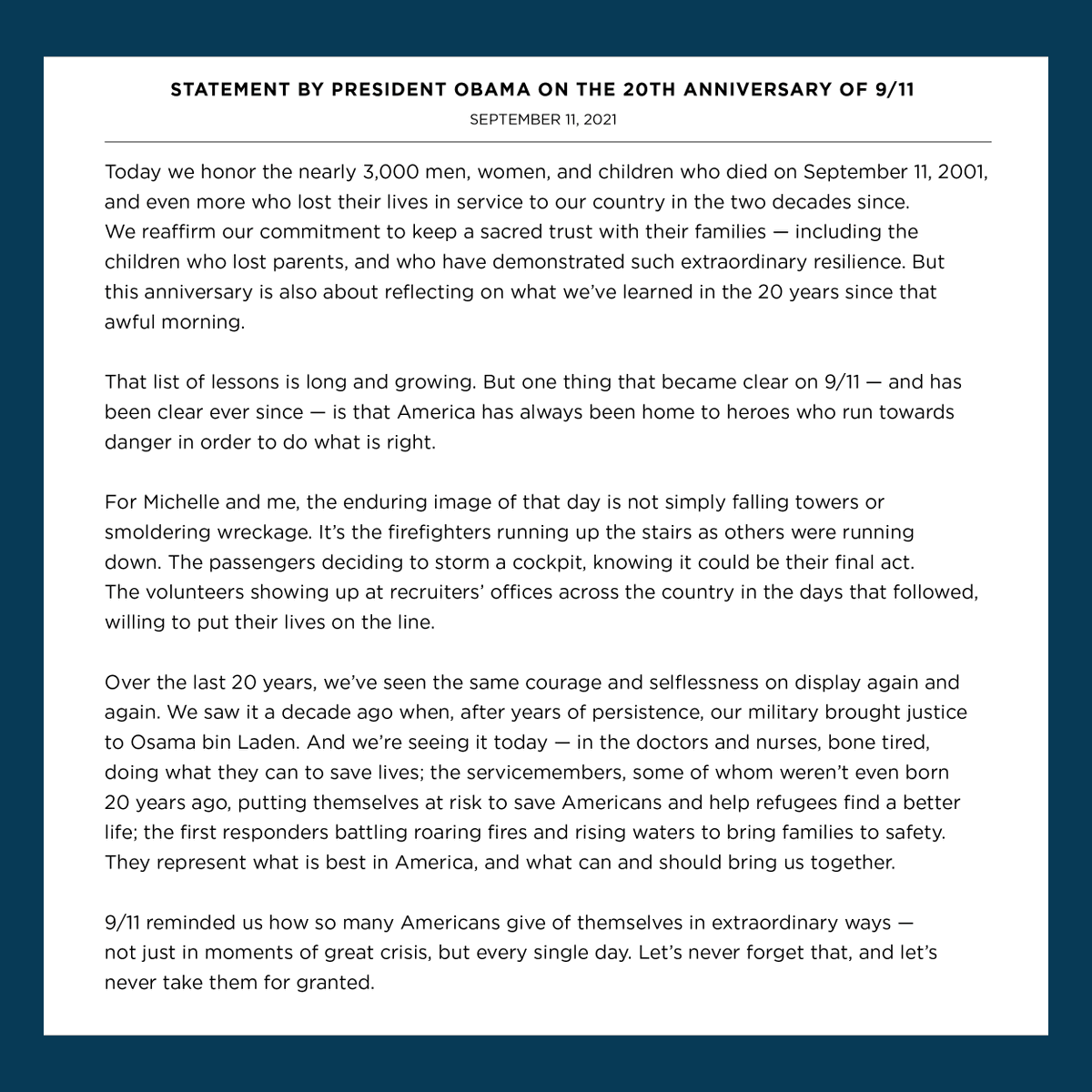 @BarackObama i do not know how bad a life has to break in order to kill i have never been so hungry that i willed hunger i have never been so angry as to want a gun over a pen not really… i cried when i saw those buildings collapse…like a broken heart —@SuheirHammad1 youtube.com/watch?v=0fhWX2…
@BarackObama Never forget 911 never forget Jan 6th.

@BarackObama To all who RAN TOWARDS the burning towers (but who today refuse a vaccine), to those who ran to enlist days after the attack (but today refuse a vaccine), to the millions who joined w/their neighbor to comfort, help & support each (but today refuse a vaccine), we must do better❣️
@BarackObama That's wild anywho The Palmer Hotel, a collection of spooky short stories set over a century at a downtown hotel. $20. Venmo: Rick-Paulas, PayPal: [email protected], CashApp: $RickPaulas. Include address. DMs open.

@BarackObama President Obama, please don't forget Trevor Reed. He joined the Marines to fight in Afghanistan because of 9/11. Instead, he spent much of his service protecting Camp David.