Happy anniversary, Miche! Over the past 29 years, I've loved watching the world get to know you not just as a daughter of the South Side, but as a mother, lawyer, executive, author, First Lady, and my best friend. I can't imagine life without you.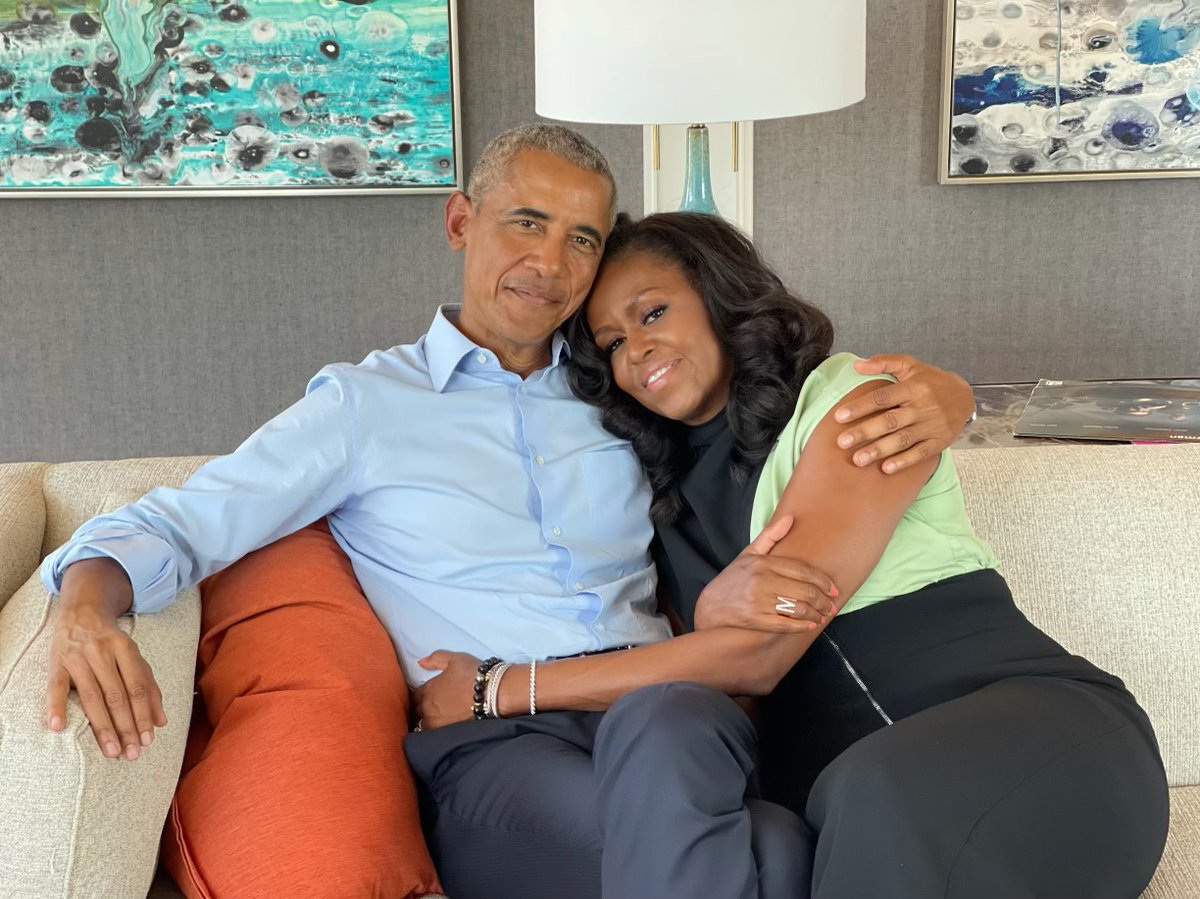 @NotATweeter16 @BarackObama @MichelleObama It's Malia egging them on & being so comfortable with their displays of affection when so many teens cringe or are clearly not always seeing it so don't know how to react that makes this sweeter for me.🥰🥰🥰
@BarackObama @MichelleObama Happy anniversary. Many of us wish for such happiness. May God continue to bless you both. Have a great day and a brilliant year ahead. Lost of love, good health wishes for a great couple.🤗❤️.
@BarackObama @MichelleObama "Happy 29th Anniversary" to my FAVORITE COUPLE!! May you share many more HAPPY HEALTHY YEARS! GOD BLESS YOU & YOUR BEAUTIFUL DAUGHTER'S & MOM! With RESPECT, LOVE & ADMIRATION, Helene Hill