Konten Dewasa
Konten yang Anda coba tampilkan berisi gambar seksual dan tidak pantas. Anda harus memverifikasi bahwa Anda berusia di atas 18 tahun untuk dapat menontonnya.
Bud
@BudGothmog44
79 mar LCSW Ret friend of Bill W USAF Vet Woke Atheist Dem #Resistance #BlueCrew #VoteBlue #BLM 🌈#LGBTQ pics not mine no tweets I block🟥
Clearwater Fla Florida NY
Joined November 2011
View a Private Twitter Instagram Account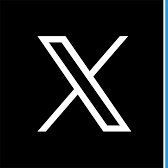 Gaetz says GOP could lose the House majority in next few months because Santos was expelled, Bill Johnson & McCarthy are leaving any day, which would put them at a 1 seat majority, and they have a bunch of members who are old and could die any day.