Sometimes you stumble across the Twitter account of a prosecutor who has handled a few high profile J6 cases and the activity on his account proves he's a Trump-hating leftist. More shortly.
@julie_kelly2 I hope you took a lot of screenshots. But it's surprising how many deleted tweets are archived anyway.
Here we go: AUSA Michael Gordon is on loan from Florida tasked to DC US attorney's office to prosecute Jan 6 criminal cases. He's handled some high profile defendants including Richard Barnett and Kyle Fitzsimons.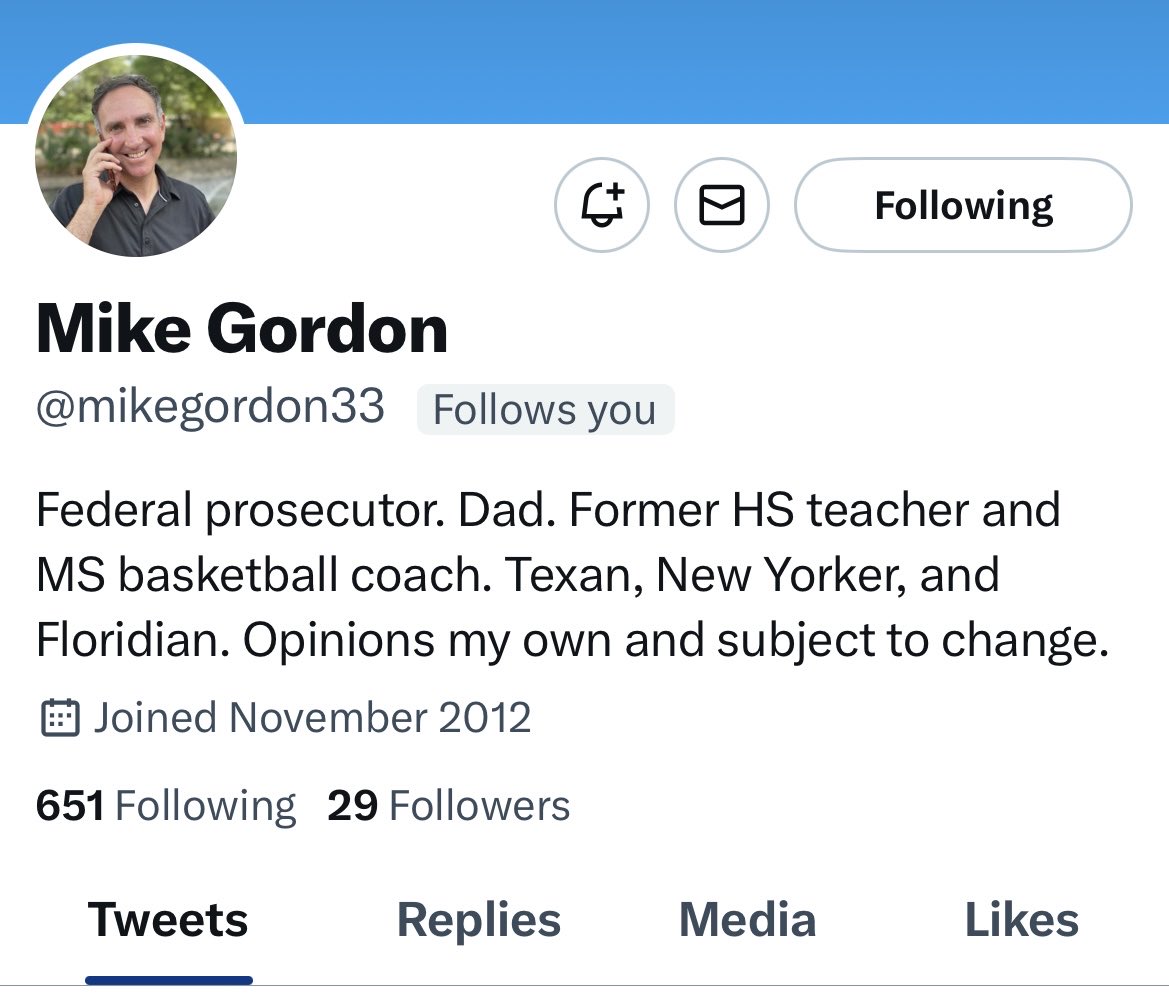 I'll post here a series of tweets that Gordon has "liked" to show his political bias. No commentary necessary, you can draw your own conclusions