One year ago, a violent attack on our Capitol made it clear just how fragile the American experiment in democracy really is. Here's my statement on what the anniversary means, and what we need to do today.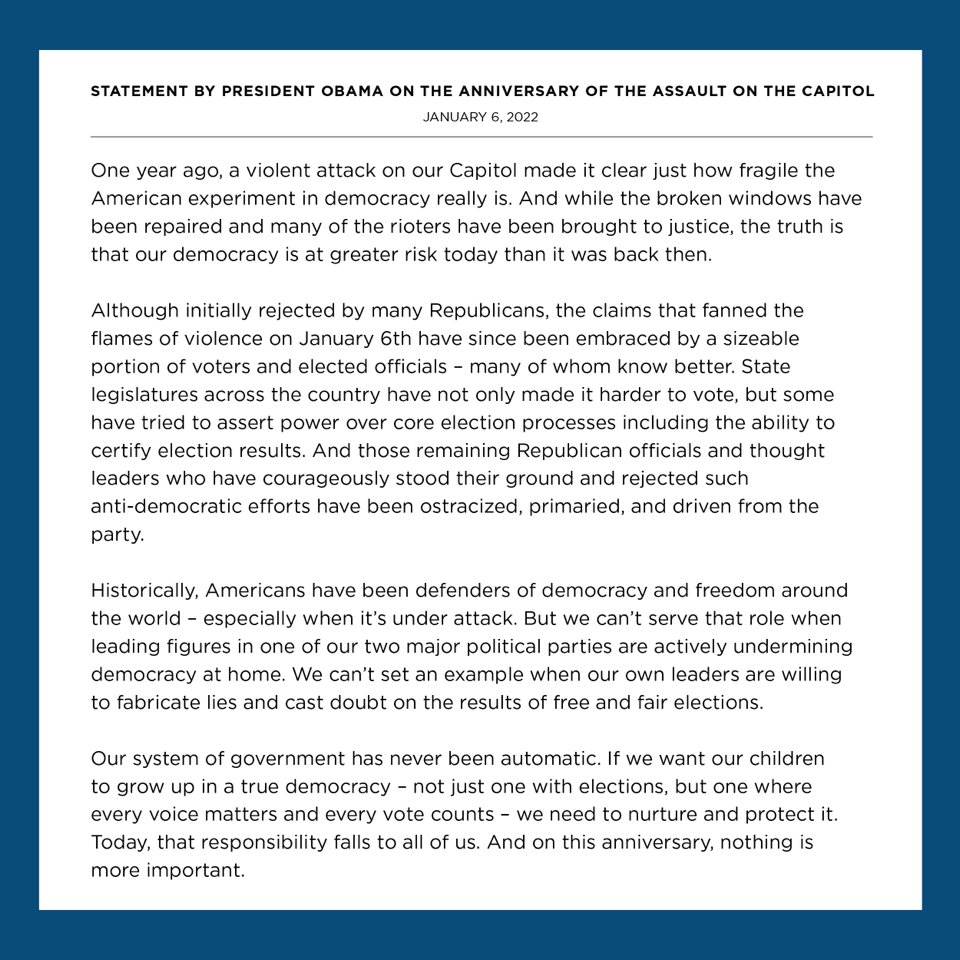 @BarackObama Who agrees we must commemorate January 6 by EXPELLING every lawmaker who INCITED the insurrection? ✋
@BarackObama I can speak for all Americans and say we want you to come back
@BarackObama A violent, unnecessary attack. I hope the consequences are swift for those involved.
@BarackObama In solemn remembrance of 'Insurrection Day'. Oh...wait....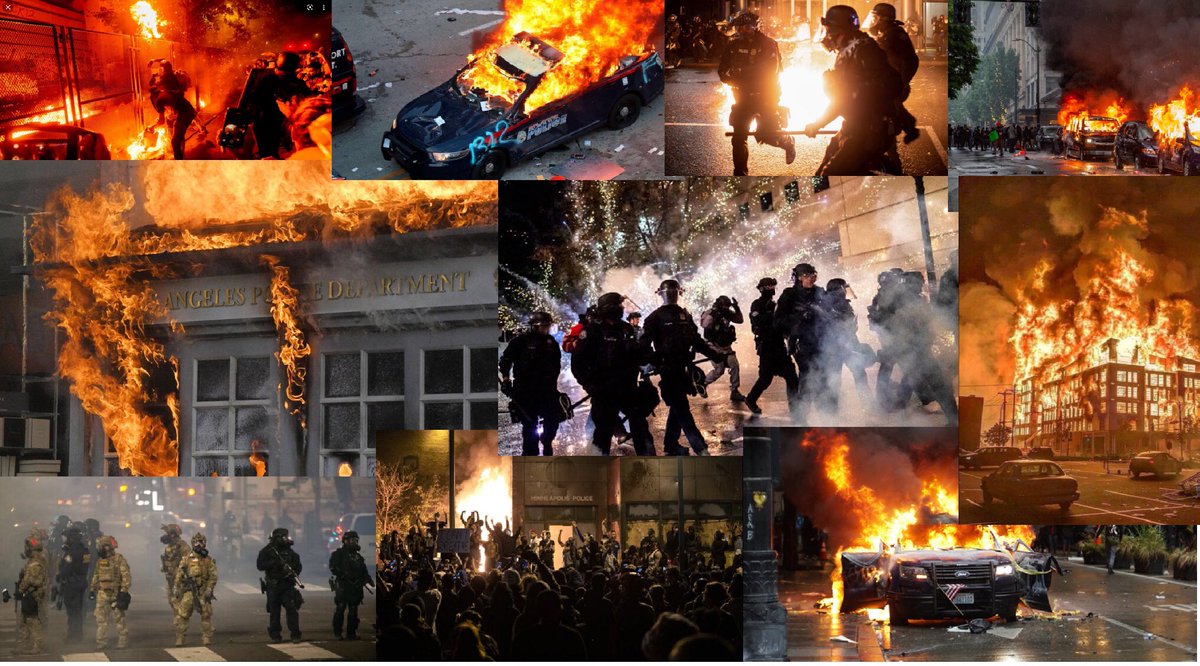 @BarackObama Imagine believing #January6th was a threat to democracy while currently political leaders tell parents they have no authority over their children, and these same political leaders advocate for policies that remove a person's autonomy over their own body. 1/6 will be forgotten.
@YorligT1 @BarackObama There's a huge difference in people wanting to stop the injustice of continuous police MURDERS over decades; that caused pent up rage; that finally was more than folks could stand. Meanwhile others stormed our capital to try & overthrow democracy for a criminal would-be dictator.